What is the Inherited Cancer Registry (ICARE)?
ICARE represents an effort to improve access to cancer genetics expertise for patients and healthcare providers. We send clinical and research updates through newsletters, educational webinars, and other resources. The goal of our research includes maintaining a registry of individuals interested in participating in inherited cancer research studies. There is no cost to participate in ICARE and communications can be conducted via phone, email, or mail, with no need for an in-person visit.
Here are some studies you will be considered for by joining ICARE:
Genomics in Inherited Breast Cancers… Together with Dr. Sonya Reid, we are currently conducting free genomic testing on breast cancers that develop in BRCA1, BRCA2, PALB2, CHEK2, and ATM carriers in ICARE to try to figure out how these tumors develop and how to best treat them.
Strategies to Improve Care in Those with Inherited Cancer… Through enrollment in ICARE, we are actively reaching out to participants about our IMPACT study, to test ways to help patients stay updated about how to manage cancer risks and share information with family members. These strategies are to help keep up with ever-changing guidelines, keep track of medical appointments, and communicate with family members about why testing is important for them to consider.
---
Interested in getting a free assessment for inherited cancer?




Join the TIPS study!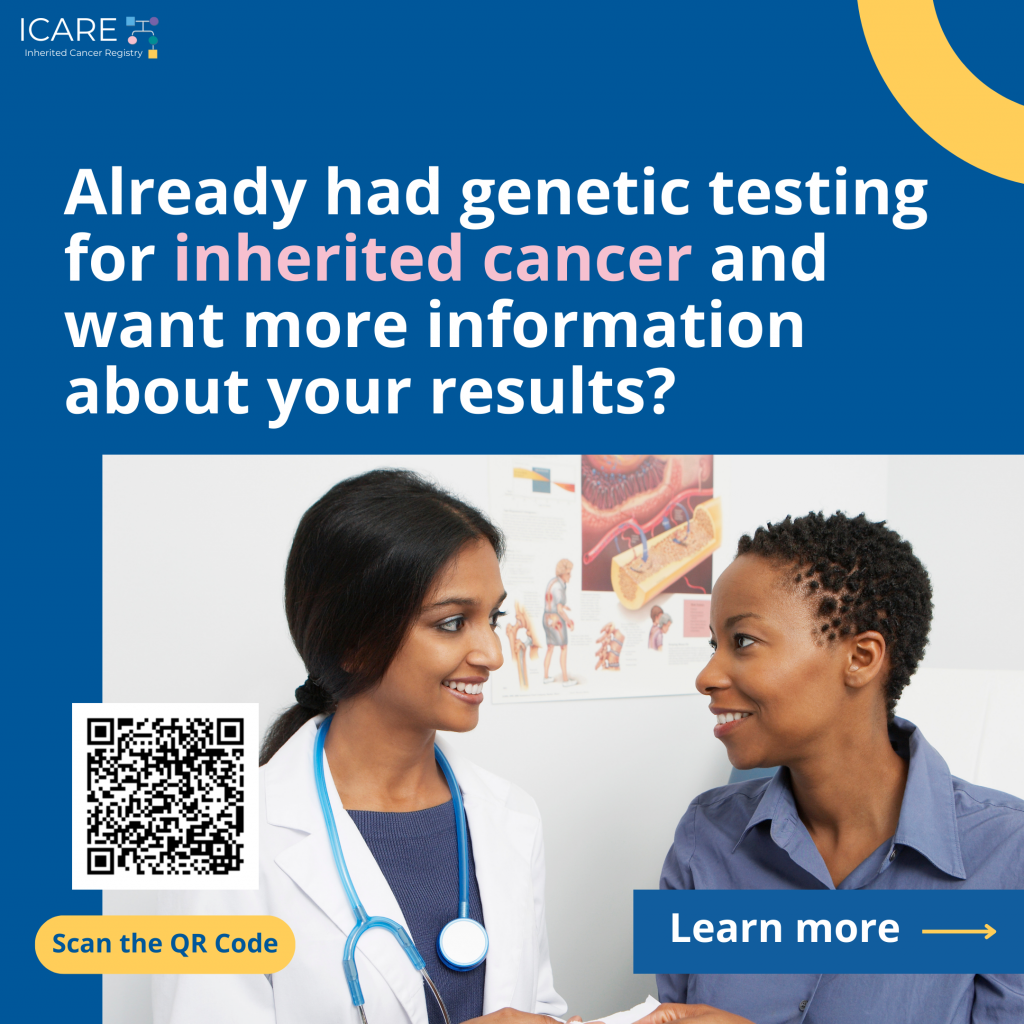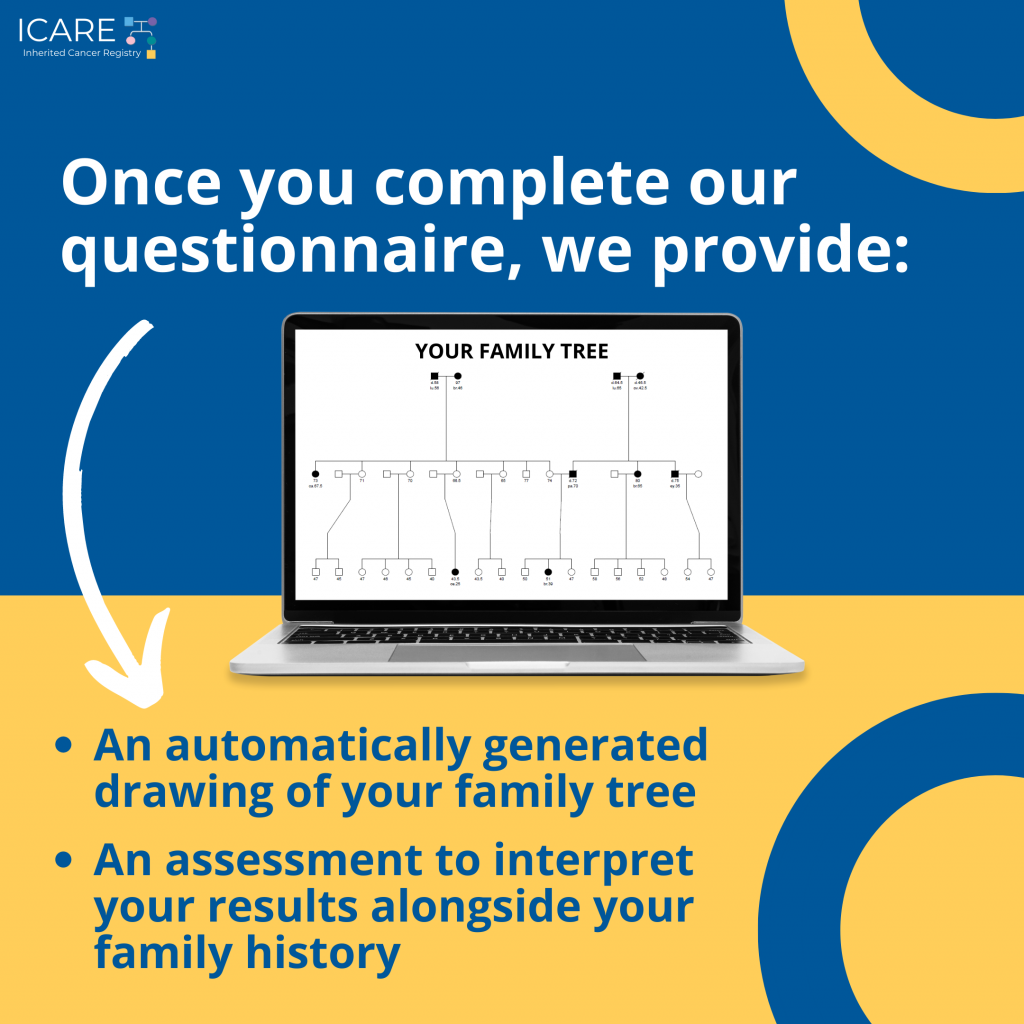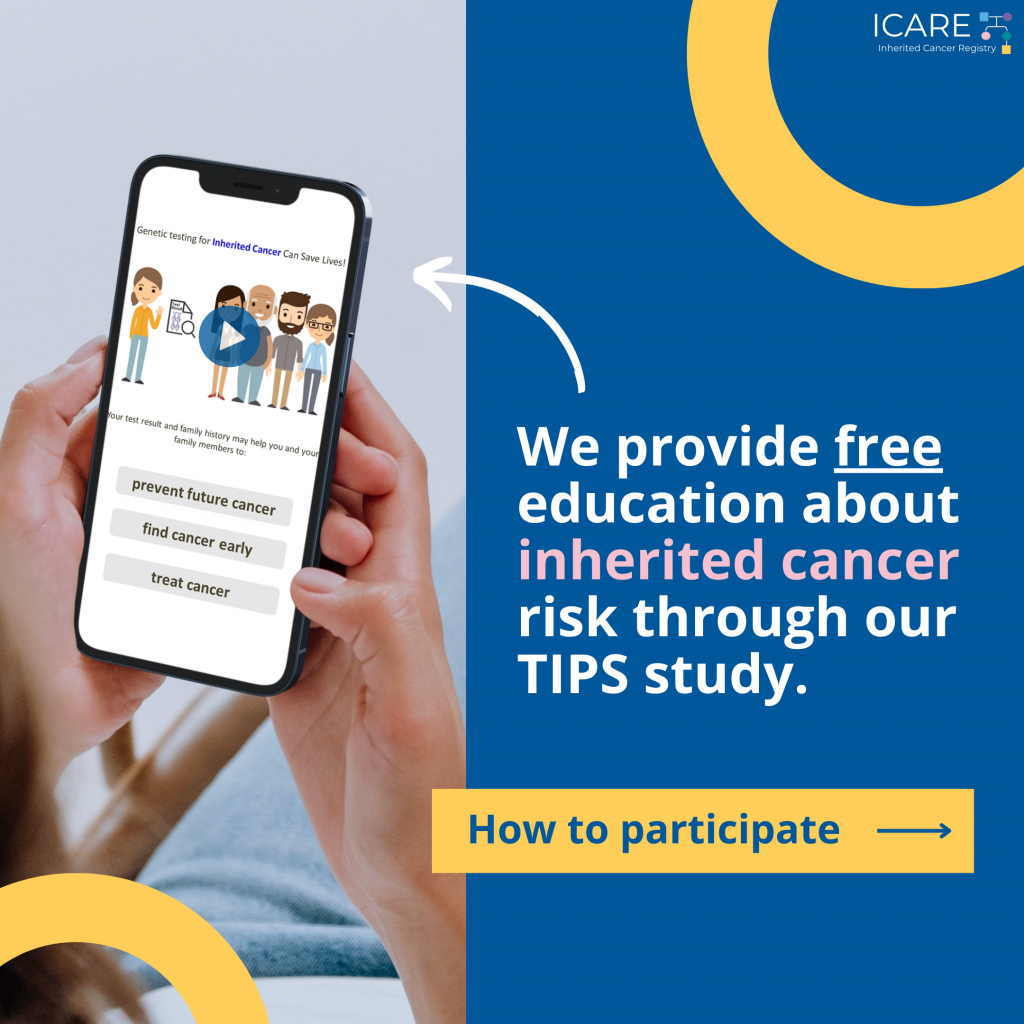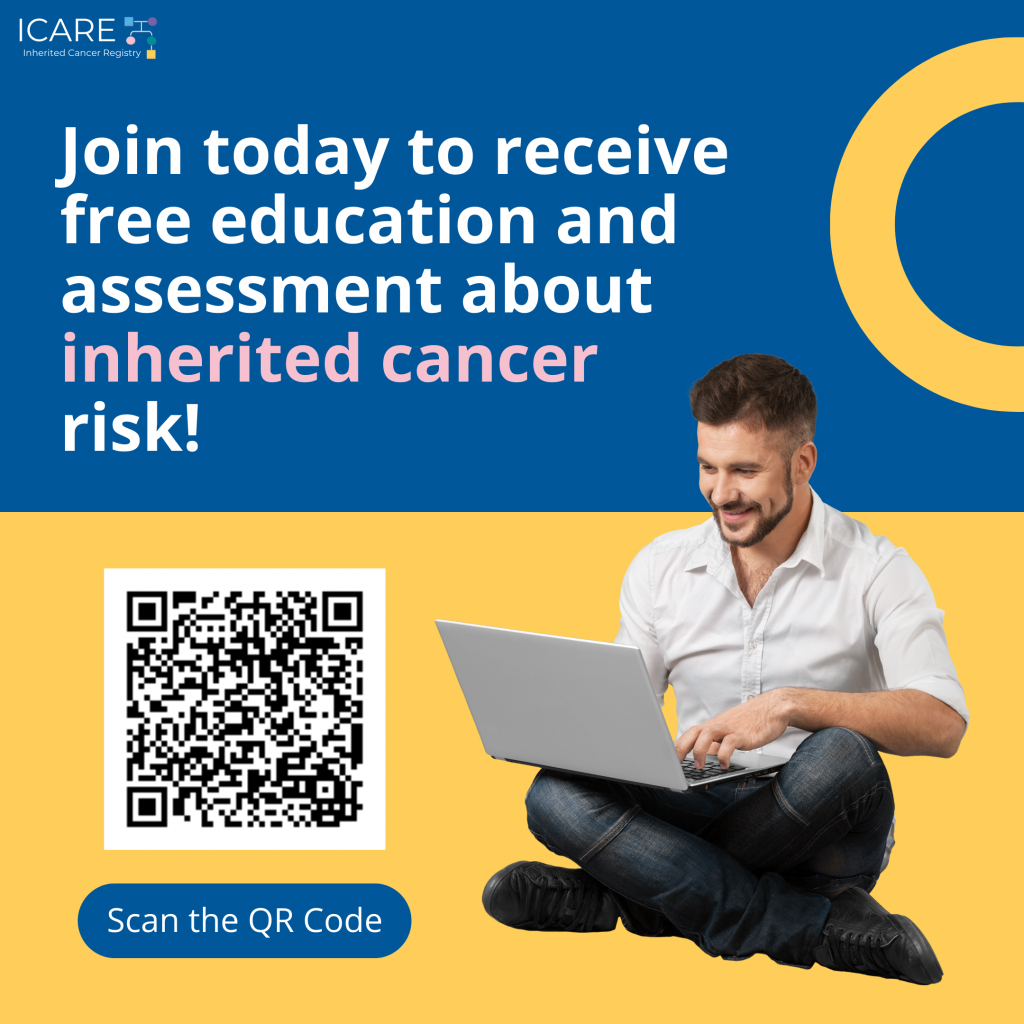 ---
Click here to learn more about ICARE by reading an article about our initiative
Click here to learn more about participating in ICARE
Click here to search ICARE newsletter articles & posts
Map of ICARE Participants Across the United States