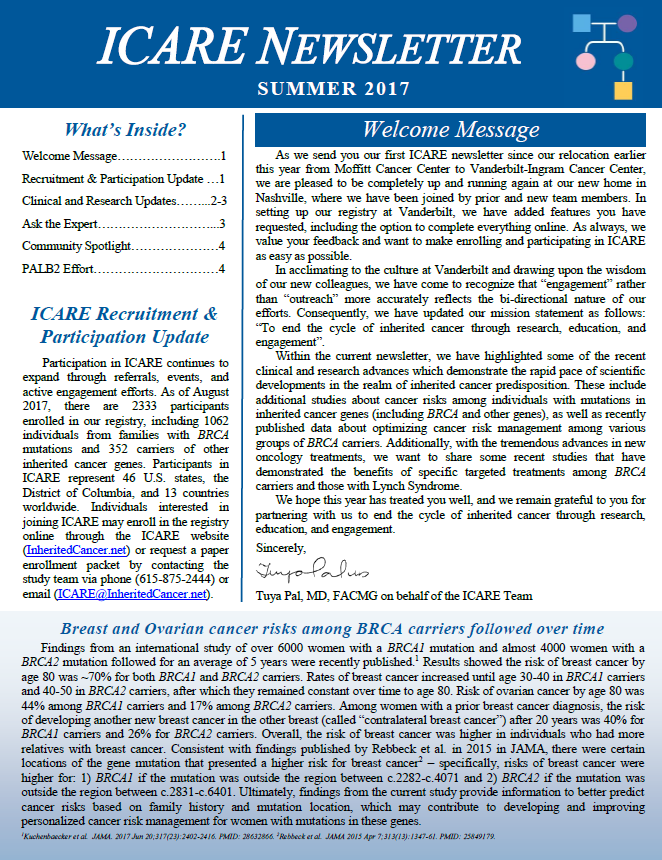 The ICARE study team creates bi-annual newsletters which briefly outline recent clinical and research updates pertaining to risk assessment, testing options, and management of those with inherited cancer predisposition. Also, included within the newsletter is a section on clinical trials for those with inherited cancer, as personalized treatments based on germline mutations are often only available at a small number of study sites. The newsletter is a means to disseminate updated information to healthcare providers and ICARE participants.
---
Winter 2018 (February)
---
To view the ICARE Newsletters in Spanish, please click here.