Christy Mattey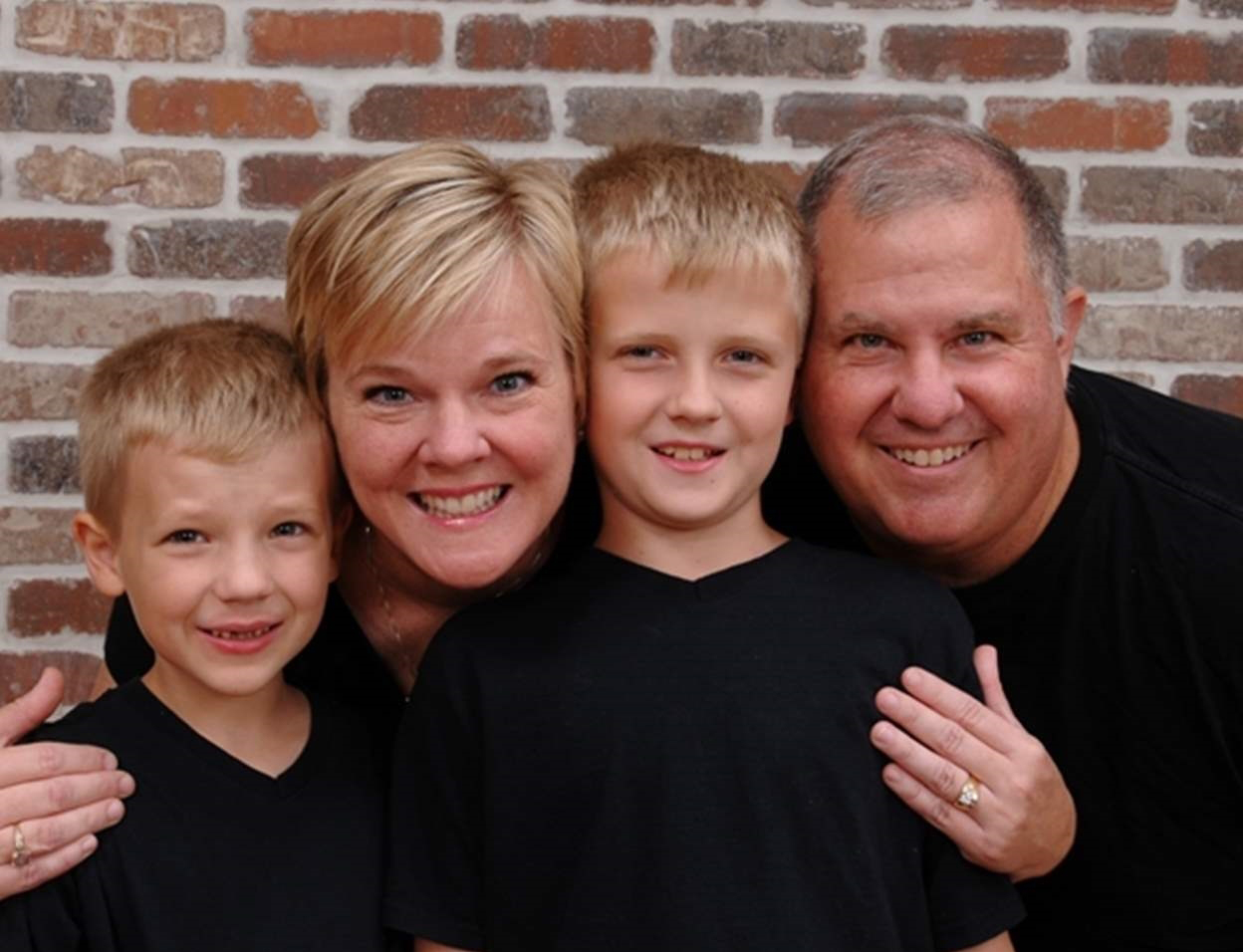 On my 43rd birthday I was diagnosed with an advanced stage breast cancer. Although my BRCA1 and BRCA2 results were surprisingly negative, I was certain there must be a genetic component to my breast cancer since I was diagnosed at a fairly young age. I remained in contact with my geneticist, Dr. Georgia Wiesner, and in 2016 she suggested I have more genetic testing for inherited breast cancer through a multi-gene test, which wasn't available in 2011 when I was initially diagnosed. As a result of my additional testing performed through Dr. Wiesner, I found out I was positive for the CHEK2 mutation which not only explains my personal history of breast cancer but affords me the knowledge of additional screenings I may choose to have in the future. There was not a lot of information on the CHEK2 mutation and I found myself very fortunate to find a closed support group on social media for women and men that have also tested positive for a CHEK2 mutation (Facebook CHEK2 Mutation Support Group). I subsequently brought a family member to Moffitt for testing, at which time I came to know about and enroll in the Inherited Cancer Registry (ICARE) and am passionately dedicated to helping find answers with regards to how our genes may play a significant role in our cancer diagnosis and potentially our clinical outcome.
If you are interested in joining this CHEK2 support group on Facebook, simply search for "CHEK2 Mutation Support Group" and request to join. As this is a private group, moderators will screen individuals who request to be added to the group.
---
Cynthia Cardenas Schweitzer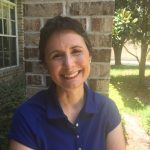 When I was diagnosed with cancer the first time at age 38, my sister (a breast cancer survivor since the age of 29) was positive we had a BRCA gene mutation. However, after we both had genetic testing done in 2006 the results showed we didn't. Doctors said they were surprised we did not have a mutation in one of the BRCA genes, but believed we probably had another gene mutation that was not yet identified. In 2011, we were asked to participate in a genetic study called Whole Genome Analysis of High Risk Cancer Families through the Genetics Program at the University of North Carolina at Chapel Hill. We both had our DNA sequenced and were found to have a mutation in the PALB2 gene. The genetic study asked if other family members would be willing to be tested and out of the 19 members tested, 18 were positive for PALB2. Since my second battle with breast cancer this past year, I am more committed to help in whatever way I can help find a cure and find answers as to how our genes play a crucial role with cancer.
---
Mari-Lynn Slayton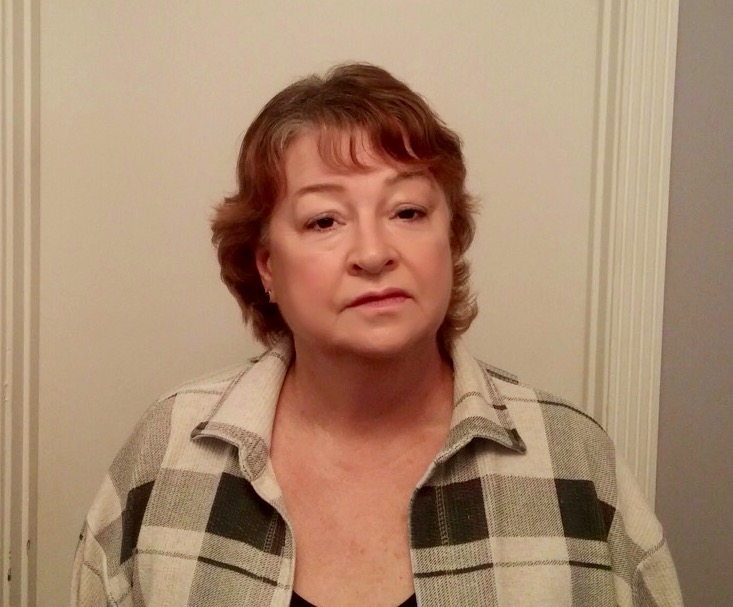 I was first diagnosed with breast cancer when I was 56 years old.  Because of my strong family history of breast cancer, I was referred for genetic counseling and had BRCA testing at that time. Recently, I was diagnosed with breast cancer again. When I went to see my surgeon, she advised me to have more genetic testing for inherited breast cancer through multi-gene tests, which were not yet available when I first had my testing. Through this testing, I was found to have a PALB2 gene mutation, which explains my personal and family history of breast cancer. I recently enrolled in the Inherited Cancer Registry, as I am interested in participating in research in any way that I can to learn more about inherited cancers in people with a PALB2 mutation.
---
Terry Arnold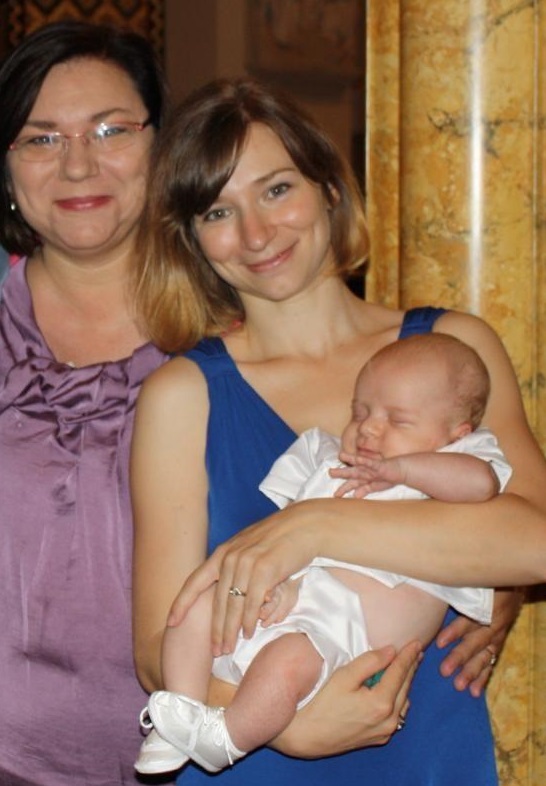 After a long rainy summer filled with doctor visits, I was finally diagnosed with triple-negative inflammatory breast cancer (TN IBC) at the age of 49. I completed treatment in June 2008 and was grateful to have a new phrase to my vocabulary – NED, 'no evidence of disease'. Since there was no cancer history in my family tree, genetic testing was not offered to me. Fast forward to 2013, with a stronger knowledge base of BRCA gene testing, my medical team suggested I be tested and I agreed. My test results revealed that I carried a BRCA1 mutation, which meant that my children could have the gene as well. I strongly feel that any tool that can be of help to my family to be educated is important, as well as helping medical advancement. This testing could let my children and grandchildren know if they are at risk for breast and ovarian cancers. My three daughters subsequently had testing and my oldest daughter, Natalie, was also found to have this mutation. As Natalie has so eloquently stated after finding out, "I'm glad I'm armed with this knowledge so I can make informed decisions." [https://www.theibcnetwork.org/moms-daughters/]

After my diagnosis of IBC, I was shocked at how little information was available regarding this type of breast cancer, and even more shocked at the lack of research and education considering it was first written about in the 1800's. I formed the IBC Network Foundation, to encourage education and fund research for this orphaned form of breast cancer. I am pleased that we have managed to put almost 1 million dollars to research in five years. Our impact is now global, as we also have a sister charity in the UK funding research.
Vanderbilt is a leading cancer center, but I became familiar with some interest in TN IBC over a chance meeting with some researchers at a conference. I was pleased to see their passion and therefore saw the need for funding. Our foundation has committed to funding TN research at Vanderbilt.
Upon learning about the Inherited Cancer Registry (ICARE) based at Vanderbilt, I was excited to join to contribute to the research mission, as well as being given the opportunity to receive regular research and clinical updates. As much as it might seem frightening to some to join a registry like this, I am grateful for the opportunity to help pay it forward by supporting inherited cancer studies in the hopes we can all live well and have long healthy lives. 
---
Ben Williams, Colonel, US Army, Retired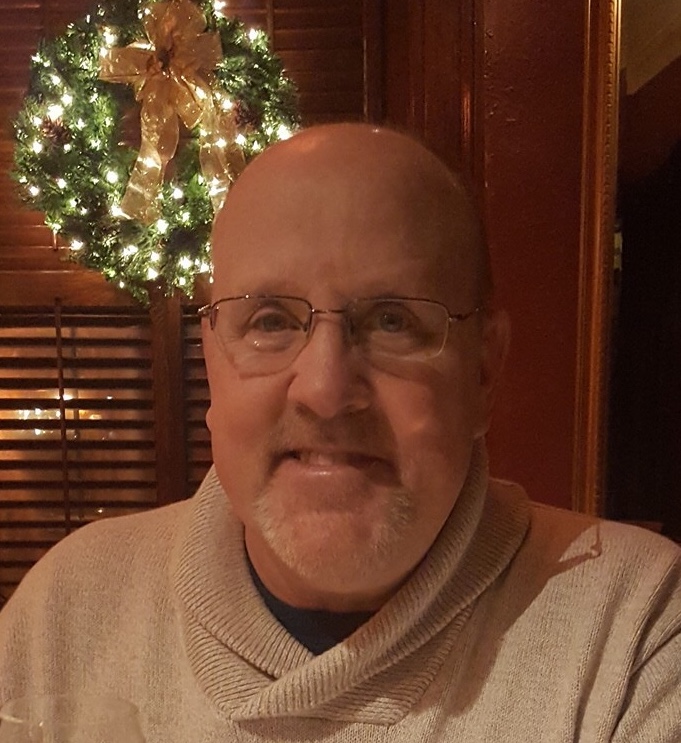 A cancer diagnosis is a life-changing event for every patient and their extended family. However, how we respond to this diagnosis is as individual as our very existence as evidenced by our looks and personalities. Following my diagnosis of stage 4 prostate cancer in 2014 at age 54 which had spread to my bones, I was initially crushed, especially when I found out that I was in the very small percentage for whom there really was no cure. I then did what I always do, just like I did when my son with Down's syndrome was born – I tried to gather all the knowledge to make the best decisions to move forward. As with my son, who is now a 22 year old with a loving personality and working, my goal is to pursue the best outcome possible.
With a background of many immediate and extended family members with cancer, the decision to do genetic testing was easy, through which I found out that I was positive for the BRCA2 genetic mutation, which was not very surprising. Since all four of my children are now young adults between 21-33 years old, we had a great discussion about future testing and what this means. To my knowledge, none of them have completed testing yet, but they have all been like their old man…happy to have the knowledge to help them make good decisions on their own future preventive care. I am also personally glad they are armed with good information.
As for my own future, so far I am exceeding expectations. The first treatment was expected to last 18-24 months, but mine lasted 40 months! Now moving into what is called "advanced prostate cancer" I continue to be happy that my quality of life is still good. I also continue to rest in my faith and trust God for whatever future that remains.
---
Patricia Blumenthal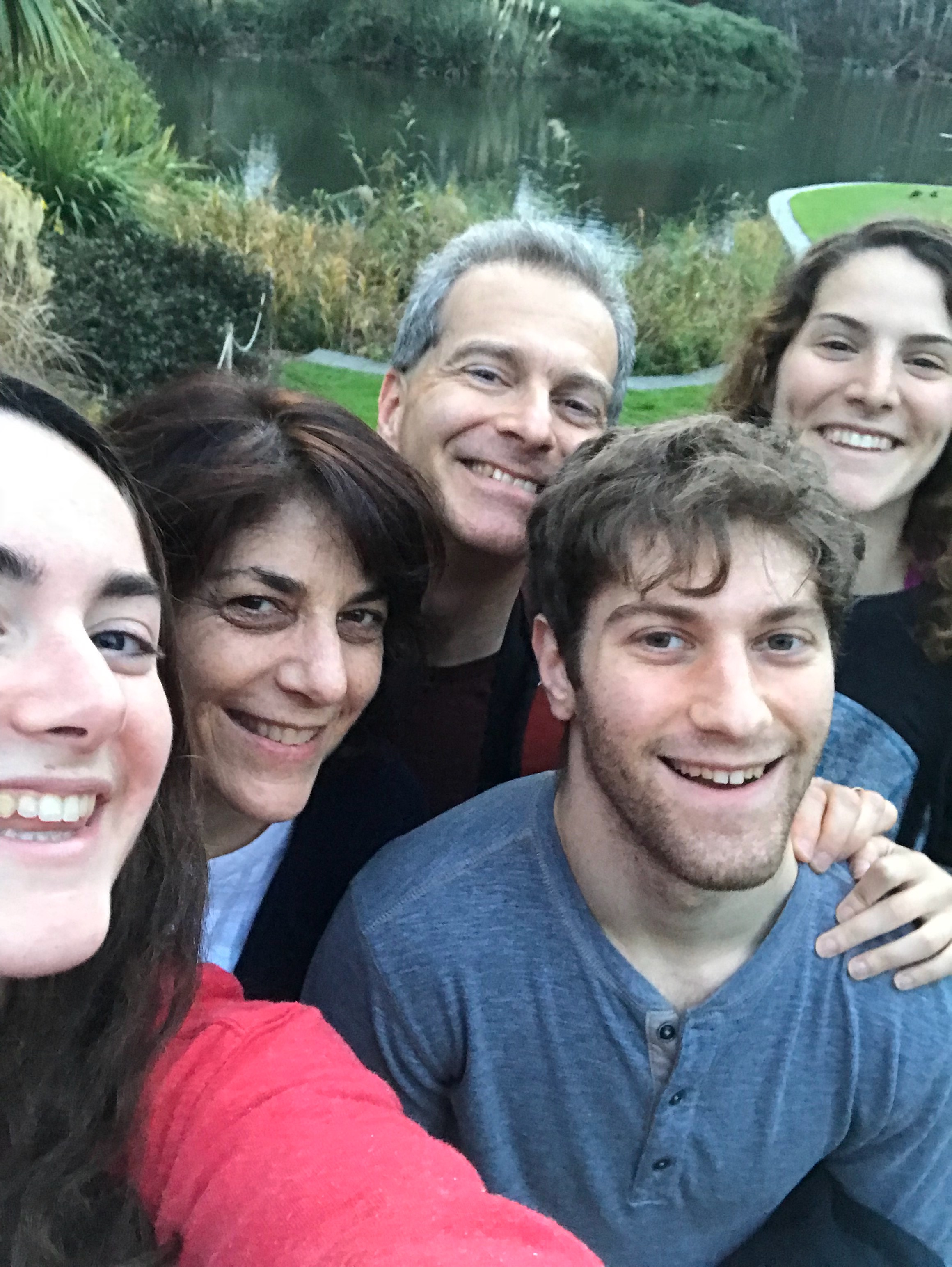 I was aware from a very young age that breast cancer was part of our family. I knew that my great-grandmother (whom I never met) had breast cancer and my grandmother was diagnosed in her 50's. While I didn't grow up being afraid of the disease, I was far more aware of it than were any of my friends. My mom was diagnosed with a uterine sarcoma in her mid-40's and breast cancer at age 48, and again at age 54. She underwent a few grueling surgeries, but was spared chemotherapy and radiation. She also had her ovaries removed prophylactically, years before it was considered a "viable" option. My grandmother died in her 70's from complications of ovarian cancer, and my mom lived until she was 81 when she succumbed to Alzheimer's disease.
When I learned about genetic testing for the BRCA genes in spring of 2000, my mother and I had testing through Vanderbilt's genetic counseling program and learned we were both BRCA2 positive; my two sisters tested negative. After much research—I met with numerous oncologists, surgeons, and plastic surgeons, and learned everything I could about possible insurance ramifications to any decisions I might make—I decided to have a complete hysterectomy and a prophylactic bilateral mastectomy with reconstruction.
During this time, I turned to FORCE (Facing Our Risk of Cancer Empowered) for much of my research and critical emotional support. My family was extremely supportive; my husband was "all in" despite having no prior experience with cancer. I felt lucky to have three healthy children (ages 3, 6, and 9 at the time) and was ready to undergo these surgeries to lower my cancer risks. The surgeries didn't scare me because I had watched my mother successfully undergo tough surgeries. Primarily, I was afraid of the unknown.
It's been 17 years since then, and I have no regrets. I'm eternally grateful for the research dedicated to hereditary cancers, the familial support I received, and the peace of mind my surgeries brought. I participate in ICARE and other related activities in hopes that continued research will positively impact all of us with hereditary cancers, and especially my three children who are now young adults. From my mom, I gleaned two thoughts I hope I've passed on to my children: live every day to the fullest; and knowledge is power. Because of my mother's legacy and willingness to tackle this very tough issue, my kids are armed with information they can use as they grapple with difficult decisions in the years ahead.