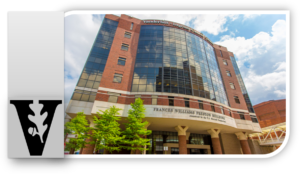 As part of our educational engagement efforts, ICARE hosts an hour-long monthly web-based Genetics Case Conference. Healthcare providers from across the world who recruit high-risk patients to ICARE regularly attend and present cases for discussion and feedback from experts in the field of cancer genetics.
Who can access ICARE case conferences?
Providers who actively recruit patients to ICARE
*Exceptions may be made on a case-by-case basis for providers who are unable to recruit to ICARE due to institutional constraints, but actively participate in/contribute to case conferences.
How do I obtain CME/CEU credit by attending case conference?
Individuals who attend case conference live can obtain CME/CEU credit. For instructions on how to obtain credit, please click here.
2022 ICARE Genetics Case Conference Schedule
Click here to submit a case to present at a future ICARE Genetics Case Conference
Date & Time (CT)

Focus*

Thursday, January 13th


11:30am – 12:30pm

JScreen: At-home Genetic Testing and Education
Guest Expert: Estie Rose, MS, CGC
Thursday, February 10th


11:30am – 12:30pm

Presenter Choice

Thursday, March 10th


11:30am – 12:30pm

Colorectal Cancer and Polyposis Syndromes
Guest Expert: Heather Hampel, MS, LGC
In recognition of Colorectal Cancer Awareness Month
Thursday, April 14th


11:30am – 12:30pm

Polygenic Risk Scores
Guest Expert: Marc Tischkowitz, MD, PhD
Thursday, May 12th


11:30am – 12:30pm

CanVar (a robust variant curation tool developed in the UK)
Guest Expert: Clare Turnbull, MD, PhD
Thursday, June 2nd


11:30am – 12:30pm

Updates on BRCA1 VUSs
Guest Expert: Alvaro Monteiro, PhD
Thursday, July 14th


11:30am – 12:30pm

Tumor Testing and Germline Significance
Guest Expert: Ben Park, MD, PhD
Thursday, August 11th


11:30am – 12:30pm

Li-Fraumeni Syndrome
Guest Expert: Joanna Shechtel, MD
Thursday, September 8th


11:30am – 12:30pm

TERT Mutations in Myeloid Malignancies
Guest Expert: Mary Armanios, MD
Thursday, October 13th


11:30am – 12:30pm

Breast Cancer
In recognition of Breast Cancer Awareness Month
Thursday, November 10th


11:30am – 12:30pm

RAD51C
Guest Expert: David Adams, PhD
Thursday, December 8th


11:30am – 12:30pm

Variant Interpretation: Discrepant/Discordant Results
Guest Expert: Tiffany Guess, PhD
*Focus may change due to unforeseen circumstances. If there is a change in the focus, ICARE partners will be notified.