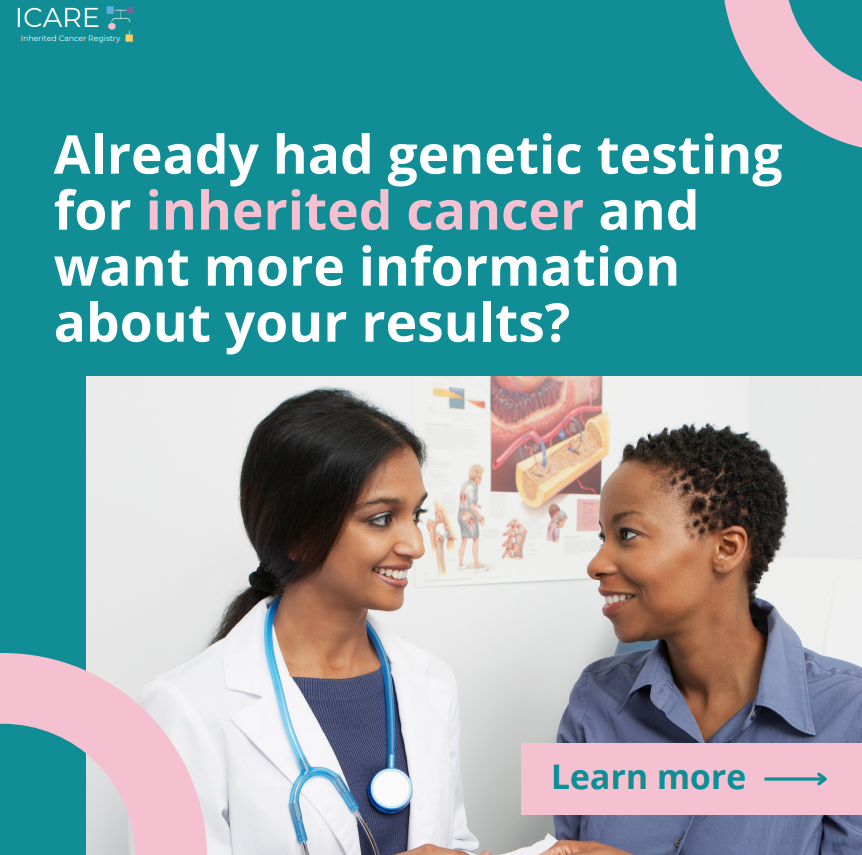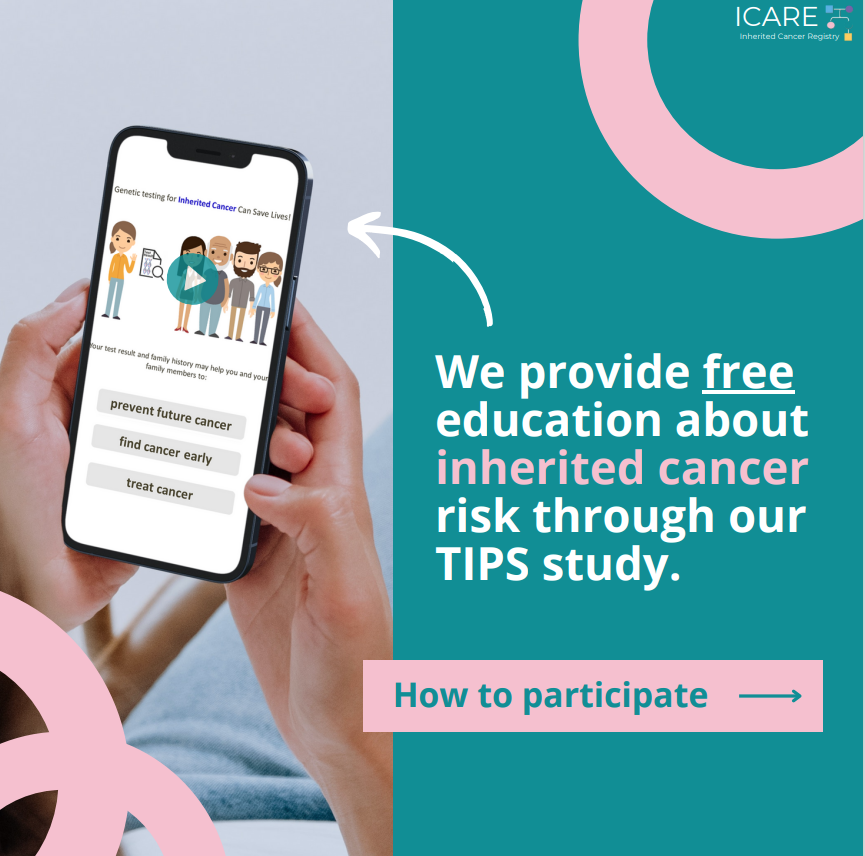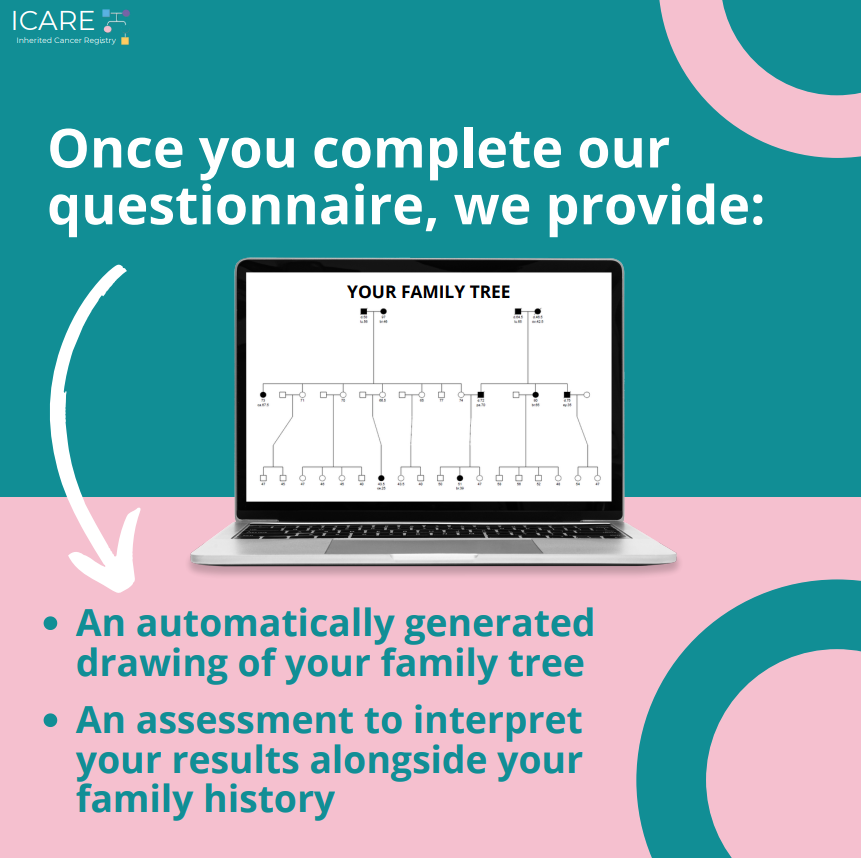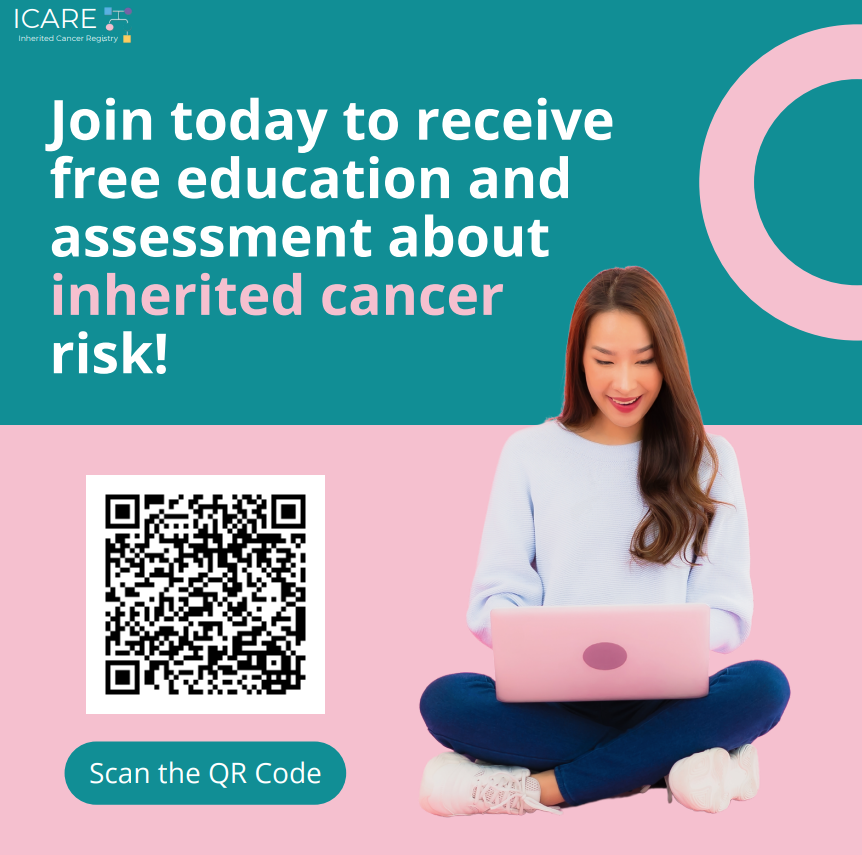 Have you already had genetic testing for inherited cancer and want to get more education and information about what your results mean for you? We provide free education about inherited cancer risk through our Tool for Inherited Cancer Predisposition Counseling and Testing Study (TIPS).
Visit https://redcap.link/TIPS and complete our survey. Once completed, we provide:
• an automatically generated drawing of your family tree
• an assessment to interpret your results alongside your family history
Join today to receive free education and assessment about inherited cancer risk!