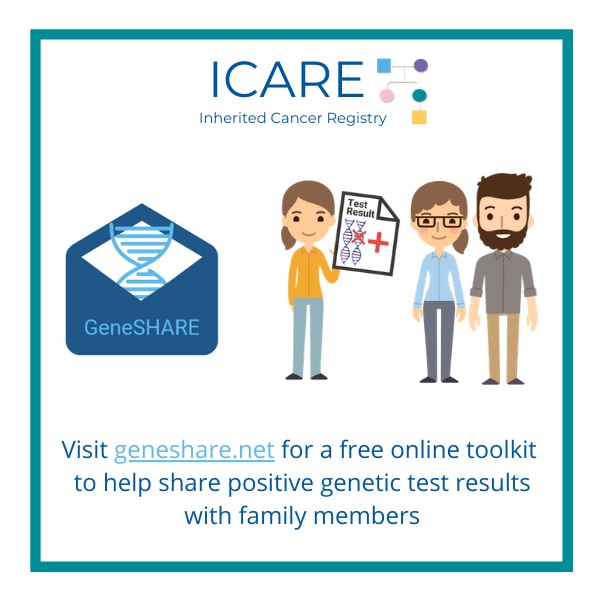 With the tremendous advances in gene-based care among those at risk for inherited cancer, we are trying to develop and improve tools and strategies to make it easier for more people to benefit from genetic testing.
We are excited to share with you a free online toolkit called 𝗚𝗲𝗻𝗲𝗦𝗛𝗔𝗥𝗘, which is aimed at helping patients share positive genetic test results with family members – in particular the personalized letter generator to assist in the family sharing process.
For more information and helpful resources, check out http://geneshare.net/!