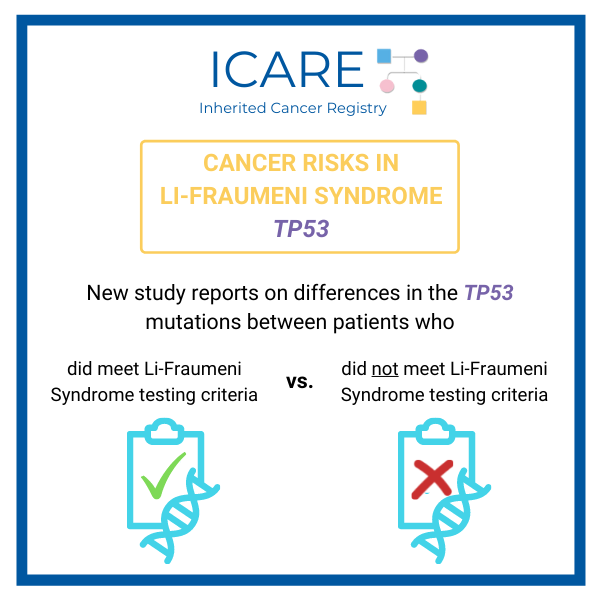 • Several variants were identified multiple times in those who did and did not meet Li-Fraumeni Syndrome clinical criteria: p.R175, p.G245, p.R248, p.R273, and p.R282
• Other variants were exclusively found in those in the Li-Fraumeni Syndrome group: p.M133T, p.P152L, p.C275Y, p.C275, p.R337C, p.R342, and p.R342P
• One variant was exclusively found in patients with attenuated Li-Fraumeni Syndrome: p.R110L
Individuals who met Li-Fraumeni Syndrome genetic testing criteria were more likely to have early adrenal, brain, connective tissue, and bone tumors; in contrast, those who did not meet the criteria were more likely to have breast cancer and other cancers (including lung, ovarian, kidney, and pancreatic cancers), with almost half of the cancers occurring after the age of 45.
For more information, read the full article at 👇
https://jamanetwork.com/journals/jamaoncology/fullarticle/2785678
Reference: Kratz, et al. JAMA Oncol. 2021 Dec 1;7(12):1800-1805. PMID: 34709361.