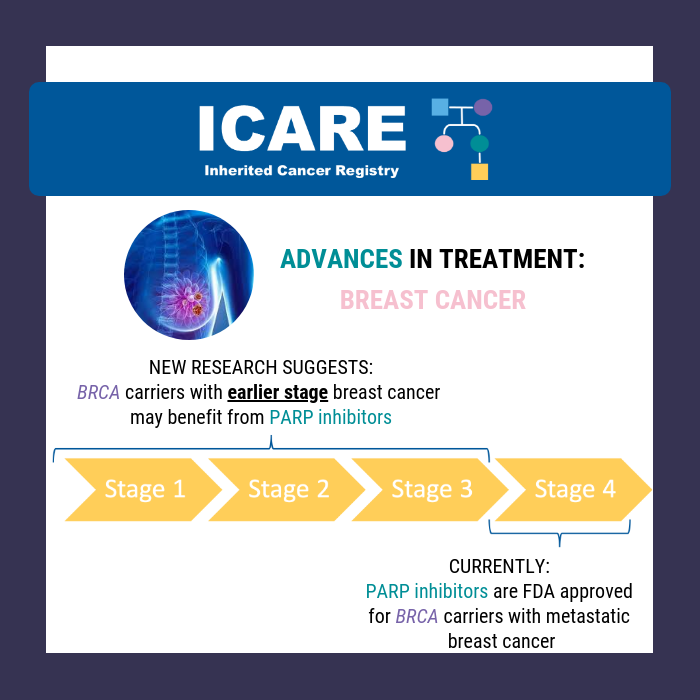 New benefits from a PARP inhibitor, talazoparib, among BRCA carriers with early stage breast cancer. The current FDA approvals for the use of PARP inhibitors is limited to women with metastatic (stage IV) breast cancer. These drugs are being tested in early stage breast cancer to shrink down the tumor (called neoadjuvant treatment) before surgery to remove it.
Specifically, 6 months of neoadjuvant talazoparib monotherapy (treatment with only talazoparib) resulted in significantly improved rates of complete response in patients with operable (stage I-III) breast cancer.
Check out the full article at: https://pubmed.ncbi.nlm.nih.gov/31461380/
You can also look for other treatment advances in BRCA carriers in our newsletters at https://inheritedcancer.net/newsletters/.