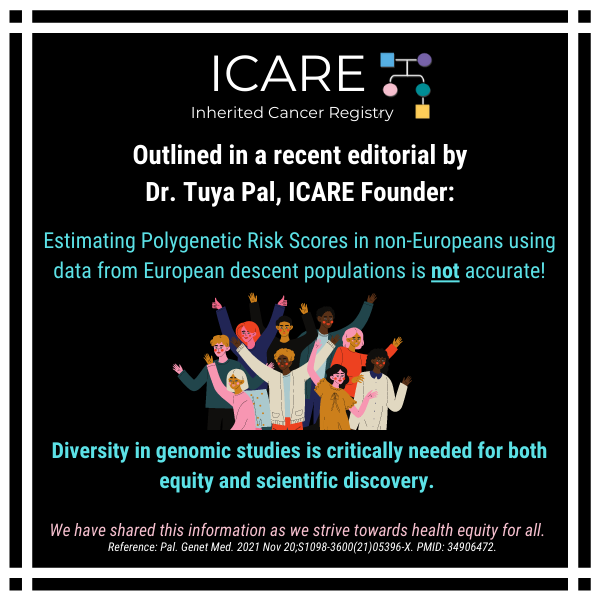 Estimating Polygenetic Risk Scores in non-Europeans through extrapolating from data in European descent populations is not accurate! Diversity in genomic studies is critically needed for both equity and scientific discovery. For more information, read the Genetics in Medicine editorial by ICARE Founder, Dr. Tuya Pal, here 👇
https://www.gimjournal.org/article/S1098-3600(21)05396-X/fulltext
Reference: Pal. Genet Med. 2021 Nov 20;S1098-3600(21)05396-X. PMID: 34906472.