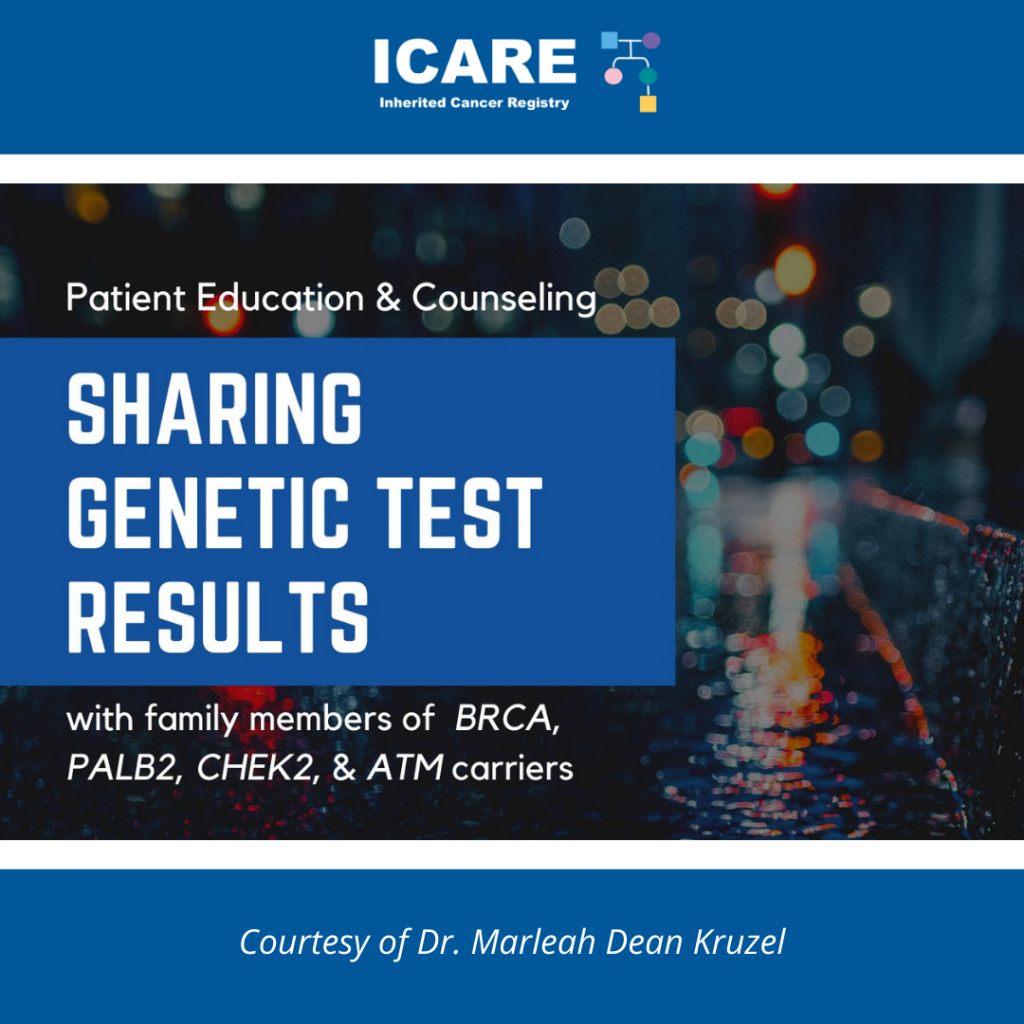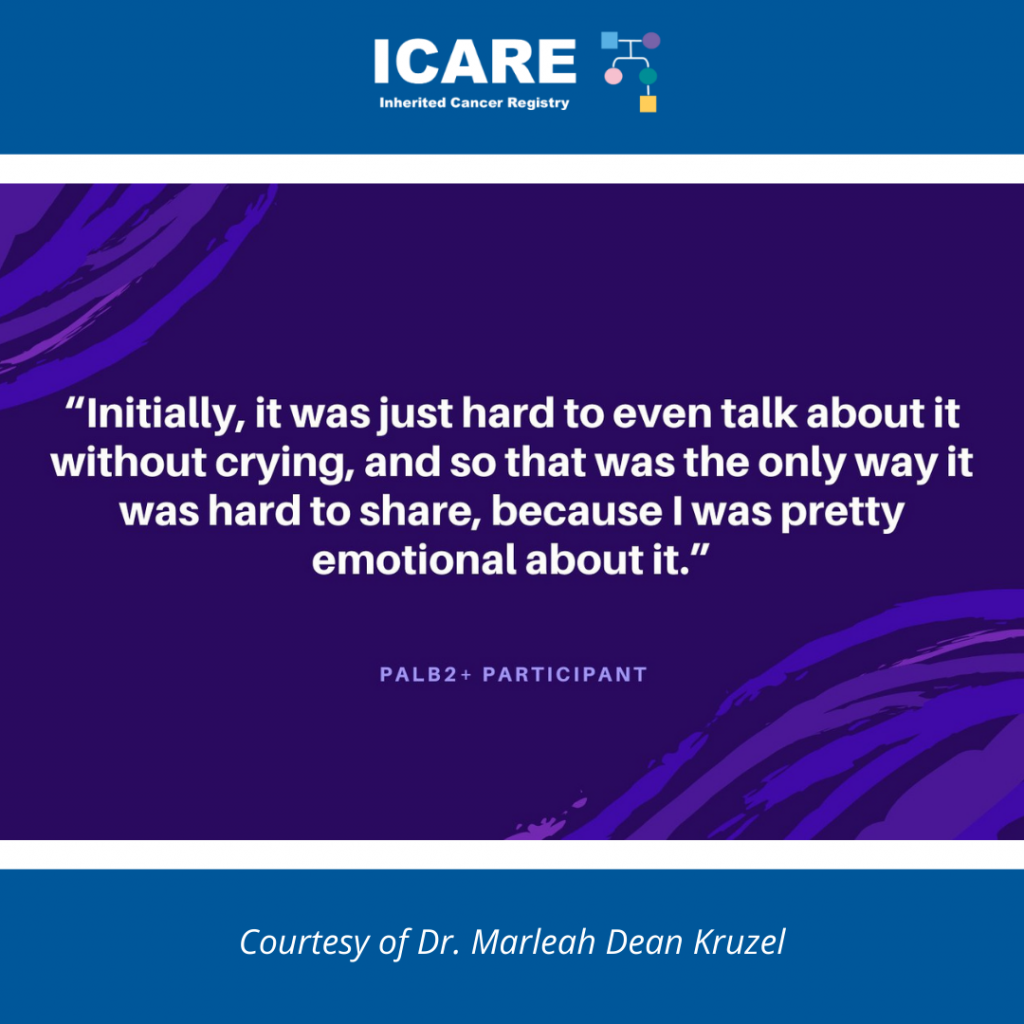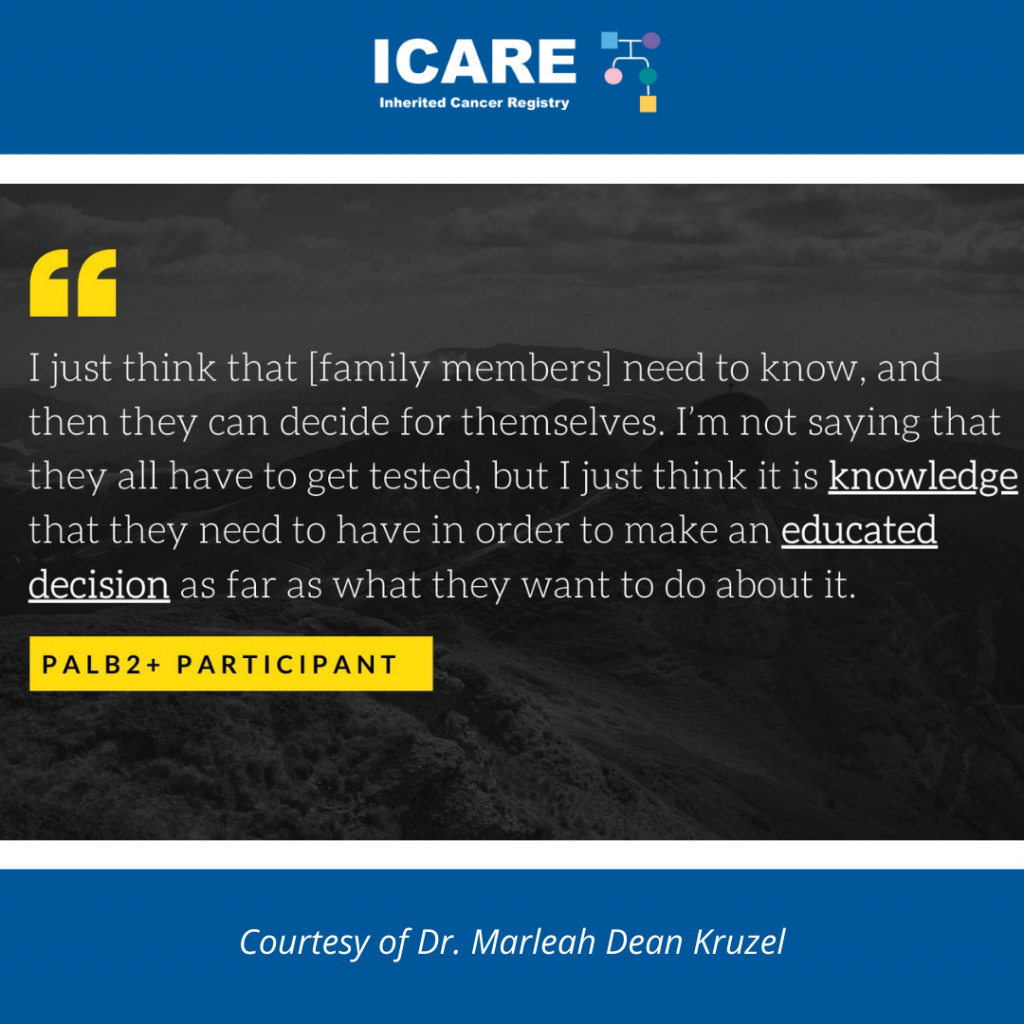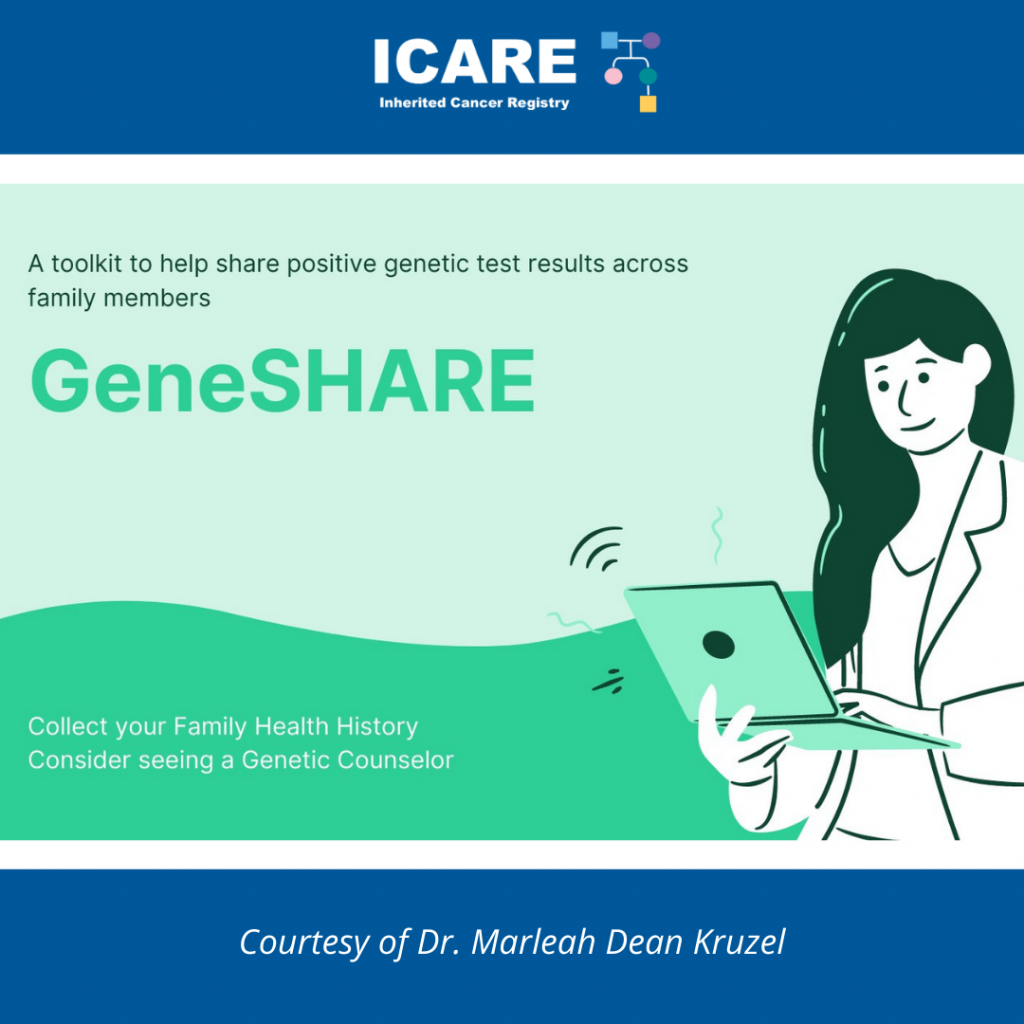 Our team recently published "Sharing Genetic Test Results with Family Members of 𝘉𝘙𝘊𝘈, 𝘗𝘈𝘓𝘉2, 𝘊𝘏𝘌𝘒2, and 𝘈𝘛𝘔 Carriers" in 𝘗𝘢𝘵𝘪𝘦𝘯𝘵 𝘌𝘥𝘶𝘤𝘢𝘵𝘪𝘰𝘯 𝘢𝘯𝘥 𝘊𝘰𝘶𝘯𝘴𝘦𝘭𝘪𝘯𝘨 Special Issue on Genetics. View the article available at:
https://www.sciencedirect.com/science/article/pii/S0738399120306832
Challenges and barriers to family sharing included concern for family members' reactions, complexities of information, lack of closeness, perceived relevance, & emotional impact.
Motivators to sharing personal genetic test results with family members included health protection and prevention, moral obligation, decisional empowerment, familial ties, written resources, & contextualization for a family cause for cancer.
For inherited cancer resources that may help you share your genetic test results with family members, check out geneshare.net