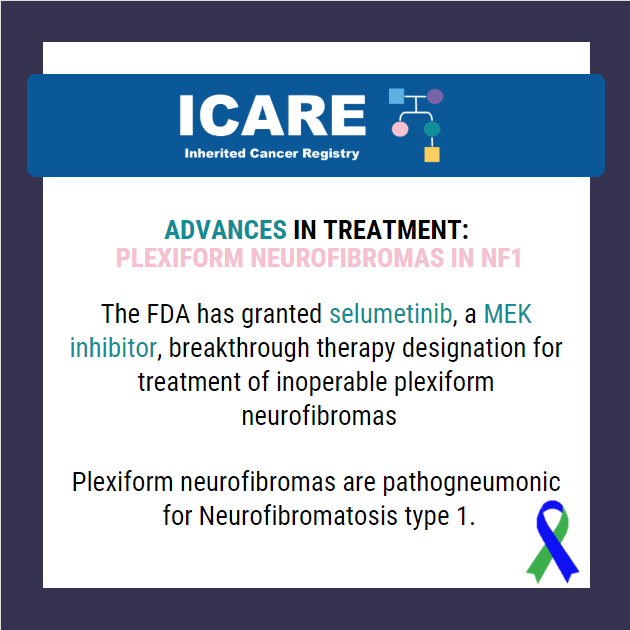 The FDA has granted a breakthrough therapy designation to selumetinib, a MEK inhibitor, for treatment of inoperable plexiform neurofibromas.
These types of neurofibromas are almost exclusively seen in individuals with neurofibromatosis type 1 (NF1). These plexiform neurofibromas are benign tumors on the nerve sheaths and can develop anywhere in the body. These tumors typically cause morbidities such as pain, motor dysfunction, disfigurement, and more, and can surround internal organs. Approximately 5-10% can transform to malignant peripheral nerve sheath tumors. Although many of them can be removed through surgery, there are some that are inoperable.
A recent study showed that most patients with inoperable plexiform neurofibromas had some benefit with treatment with selumetinib which may represent a tremendous treatment advance for these individuals.
Check out more information about this study at https://ccr.cancer.gov/news/article/mek-inhibitor-selumetinib-granted-breakthrough-designation-by-fda-to-treat-neurofibromatosis-type-one-in-pediatric-patients