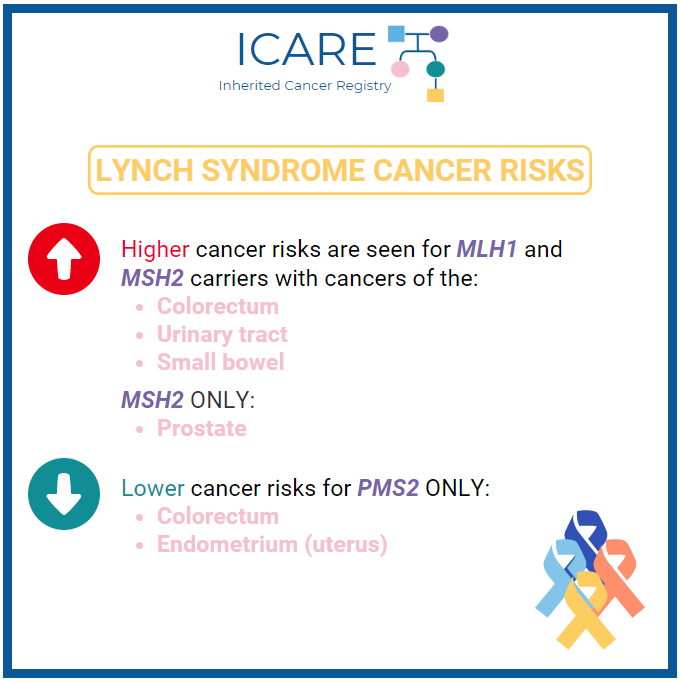 A worldwide study suggests that risks for cancers for the various Lynch syndrome genes have some differences. The risk of colorectal cancer for those with a mutation in the MLH1, MSH2 and MSH6 genes is higher than what is seen for carriers of a PMS2 mutation.
Additionally, men with MSH2 gene mutations have a higher risk of prostate cancer (~30%), with men over 50 years of age having an even higher risk.
Lastly, people with mutations in MLH1 or MSH2 have a higher risk of cancers of the colorectum, urinary tract, and small bowel, compared to carriers of mutations in other Lynch syndrome genes, with highest risks for urinary tract and small bowel cancer in those over age 50.
Check out the full article at: https://www.ncbi.nlm.nih.gov/pubmed/31337882