A new study funded through the National Cancer Institute (U01CA254832) for those with a positive genetic test result or a variant of uncertain significance (VUS) to help:
Make sure that individuals have the latest information about how to manage their cancer risks
Share genetic test results with at-risk family members
Who may be eligible to participate?
English-speaking adults with a:
Positive genetic test result that increases risk for inherited cancer

VUS (variant of uncertain significance) genetic test result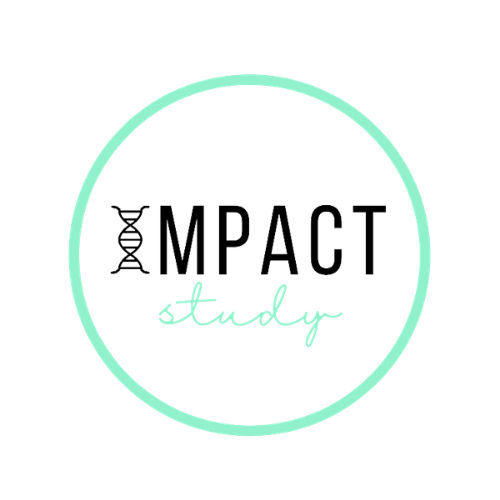 What are participants asked to do?
Sign consent and medical records release forms

Complete surveys
We offer incentives, in the form of gift cards, for those who join in appreciation of the time it takes to participate.
What are community members saying about the IMPACT study?
Kristin Anthony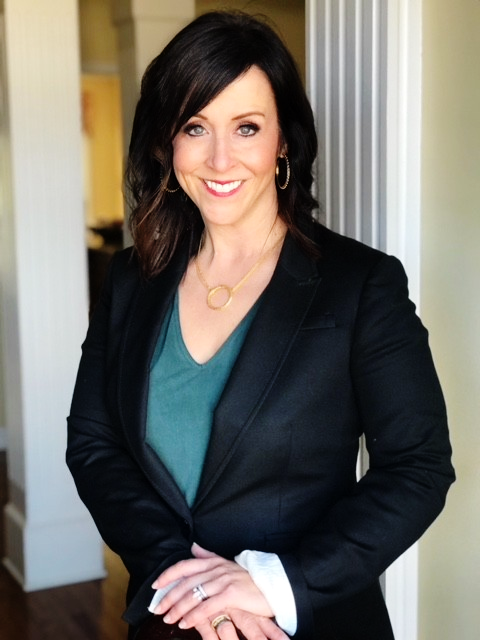 A three-time cancer survivor and President of the PTEN Hamartoma Tumor Syndrome (PHTS) Foundation, a patient-run organization founded in 2013 to find treatments for PTEN Syndromes.
Why do you think this type of research is important?
"Knowledge sets us on a path to better care and treatments. Knowledge about cancer predisposition can save lives. The IMPACT study is a remarkable effort to learn and improve care for cancer predisposition syndrome patients. It is successful because you take time to participate."
Candace Henley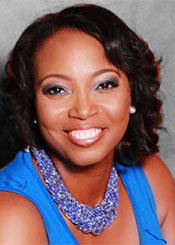 Colorectal cancer survivor and Founder of The Blue Hat Foundation, an organization committed to supporting underserved populations who do not have access to cancer prevention resources.
What do you like about the family sharing resources developed as part of this study?
"I wish this was available when I was diagnosed! I do like that the ideas for how to respond gives people a way out, with options to deal with family members."
Diane Rose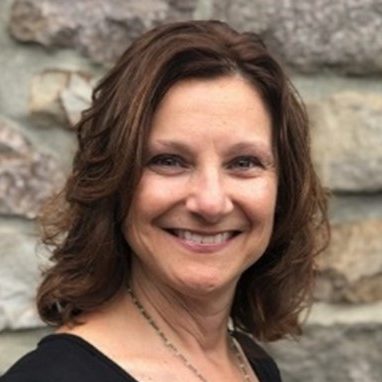 A BRCA1 carrier and Vice President of Volunteer Programs for Facing Hereditary Cancer Empowered (FORCE), an organization focused on improving the lives of individuals facing hereditary cancers by providing up-to-date and expert-reviewed information and resources to help individuals make informed medical decisions.
What do you like about the family sharing resources developed as part of this study?
"I like giving people the words, because it's hard when you're in a situation and someone is negative, especially if you're not expecting it, you kinda just go blank. So having examples of responses either right here at hand or having read through it ahead of time to have some things on your mind, those are very good tips."
Angela Watson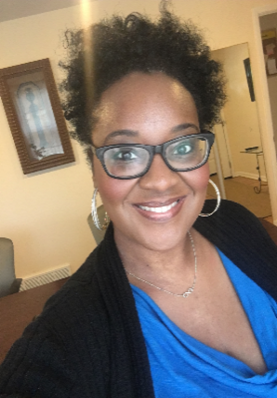 A patient advocate and breast cancer survivor with Li-Fraumeni syndrome. Learn more at www.angeladwatson.com.
Why do you think this type of research is important?
"This type of research is absolutely invaluable! All 4 of my grandparents passed away from cancer and I have made it my mission to be vigilant in providing to those around me the resources available to combat the fight against cancer. Given the proper tools and guidance we have the opportunity and power to change the outcome for many generations. We cannot change or address what we do not know or won't acknowledge."
What motivates you to participate in research?
"My own children and family are my motivation in participating. Being diagnosed with cancer has been life changing and it is my duty to assist others who are newly diagnosed with as many resources as possible to make informed decisions."
Cristi Radford, MS, CGC

Genetics professional with a career focused on developing and implementing strategies to improve access to genetic testing and services. She is also a patient advocate for inherited cancer syndromes and a carrier herself.  
What do you like about the family sharing resources developed as part of this study?
"I really like the video and menu because you can tailor it to what you are interested in learning about. In other words, you can skip over what you are not interested in and focus on the content that is most relevant to you. You may also go back to watch something again."
Dave Dubin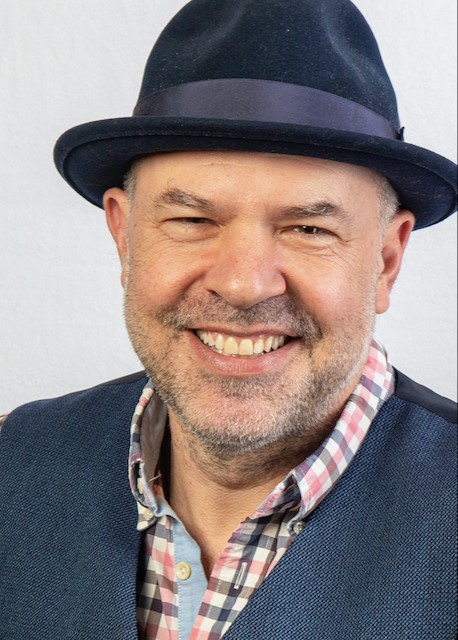 A three-time cancer survivor and Co-Founder of AliveAndKickn, a Lynch syndrome advocacy organization dedicated to improving the lives of those affected by Lynch syndrome and associated cancers.
Why do you think this type of research is important?
"We are giving people with a gene mutation the ability to have a conversation with family members…"
If you are interested in this study, please join ICARE through the link below:
Once enrolled in ICARE, you will be asked to complete an initial questionnaire and a study team member will notify you if you are eligible to join the IMPACT study. On behalf of the IMPACT study team, Drs. Pal and Cragun (IMPACT Principal Investigators) hope you will consider participating and spread the word!
Tuya Pal, MD, FACMG
Clinical Geneticist
Vanderbilt-Ingram Cancer Center
For more information on Dr. Pal, click here.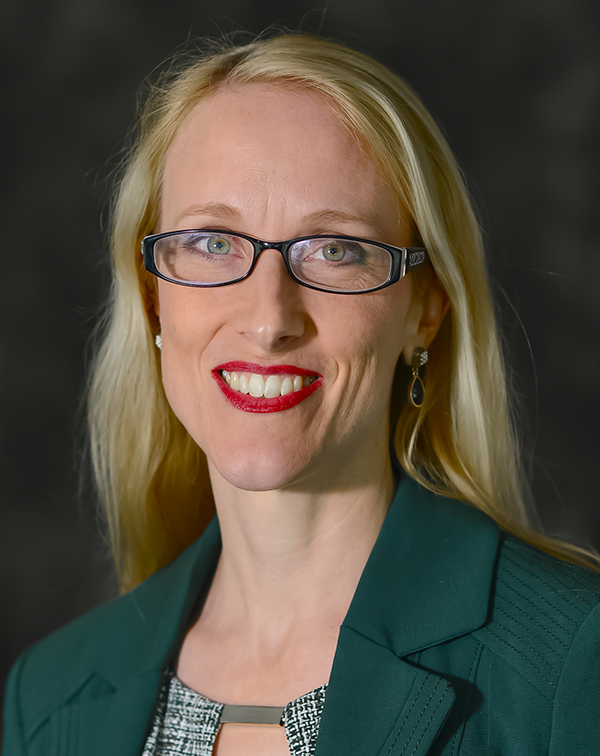 Deborah Cragun, PhD, CGC
Director, Genetic Counseling Program
University of South Florida
For more information on Dr. Cragun, click here.
For more information about this research study, please contact our study team.
Phone: (615) 875-2444
Email: IMPACT@vumc.org