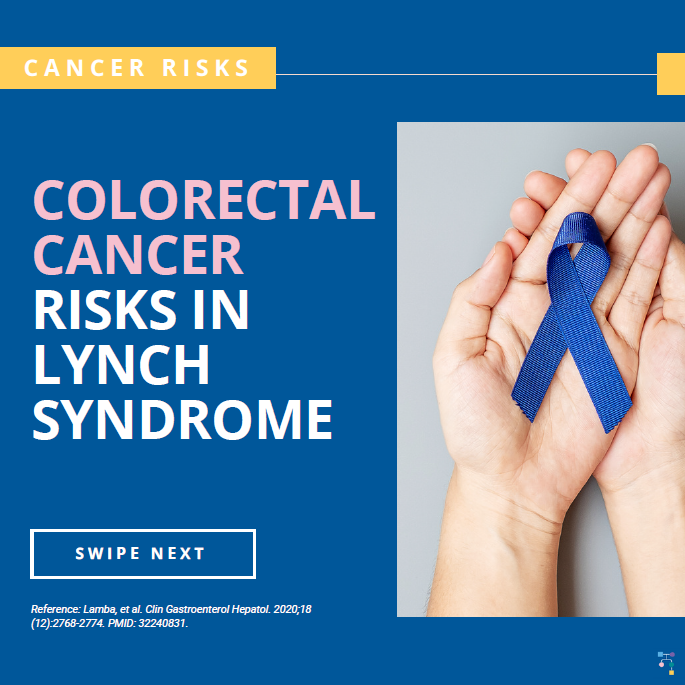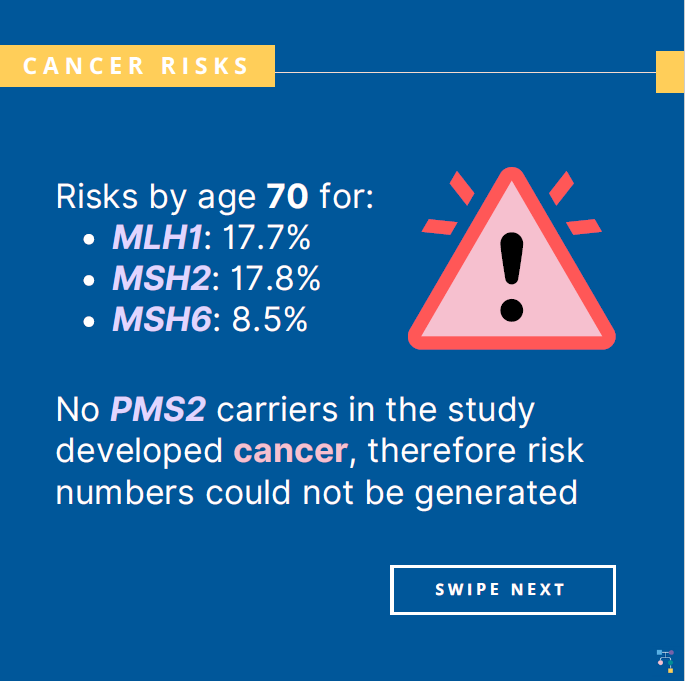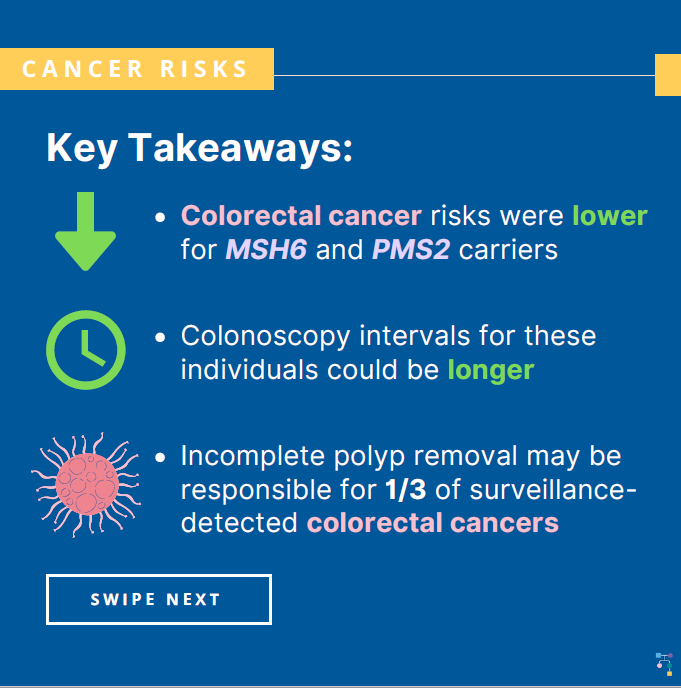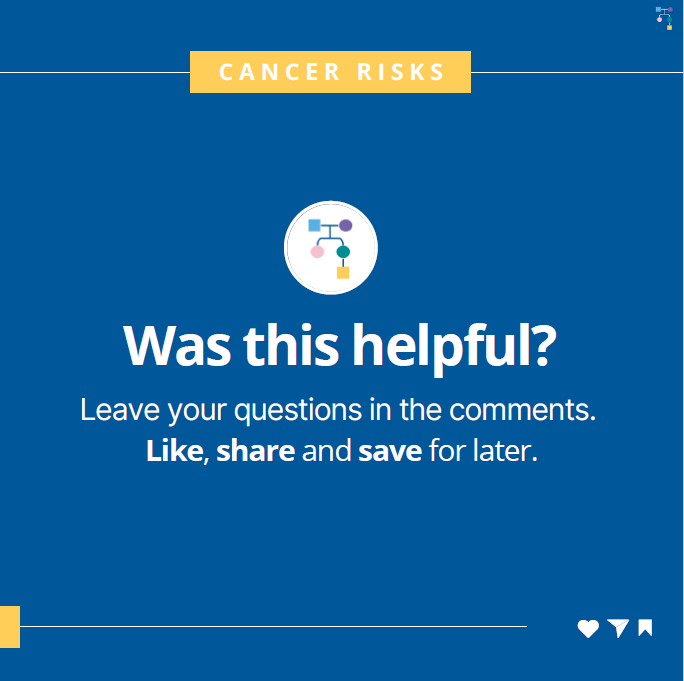 A study on colorectal cancer risks in Lynch Syndrome patients found that:
• Colorectal cancer risks were lower in MSH6 and PMS2 carriers
• Colonoscopy intervals for these individuals could be longer
• Incomplete polyp removal may be responsible for 1/3 of surveillance-detected colorectal cancers
Read the full article with the link in bio!
Reference: Lamba, et al. Clin Gastroenterol Hepatol. 2020;18 (12):2768-2774. PMID: 32240831.