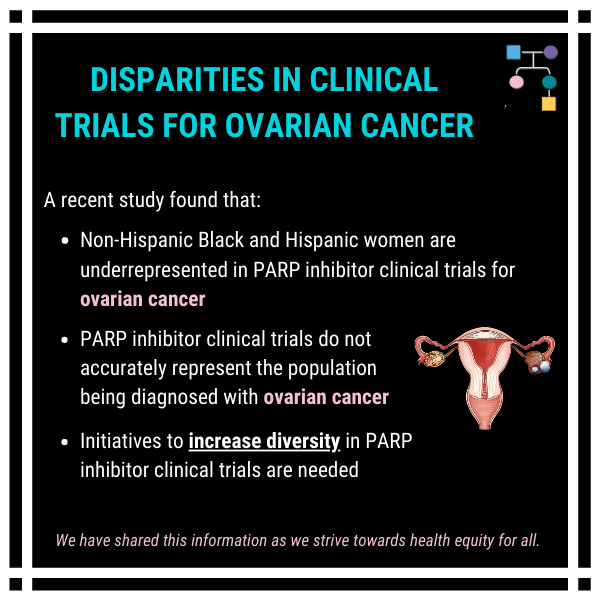 A recent study found that non-Hispanic Black and Hispanic women are underrepresented in clinical trials evaluating PARP inhibitor use among ovarian cancer patients; therefore, these trials do not accurately represent the ovarian cancer patient population. These findings indicate initiatives to increase diversity in clinical trials are needed. Read the full article for more information 👇
https://www.gynecologiconcology-online.net/article/S0090-8258(22)00071-3/fulltext#secst0030
Reference: Wagar et al. Gynecol Oncol. 2022 Feb 7;S0090-8258(22)00071-3. PMID: 35144798.