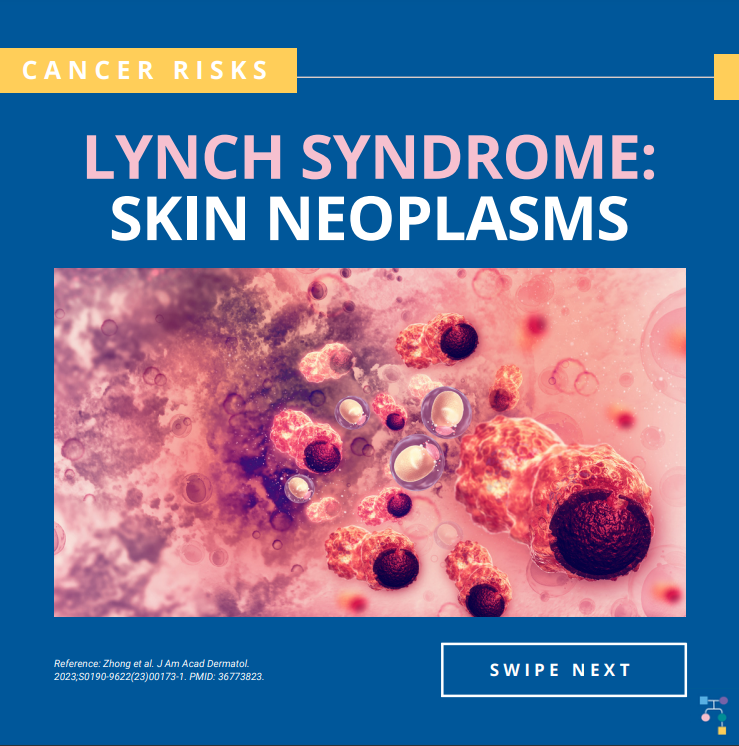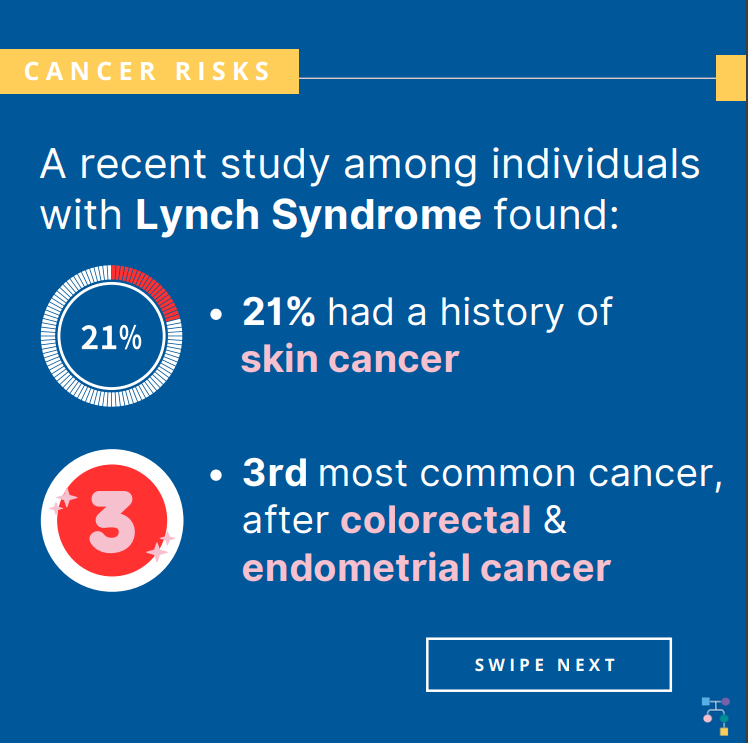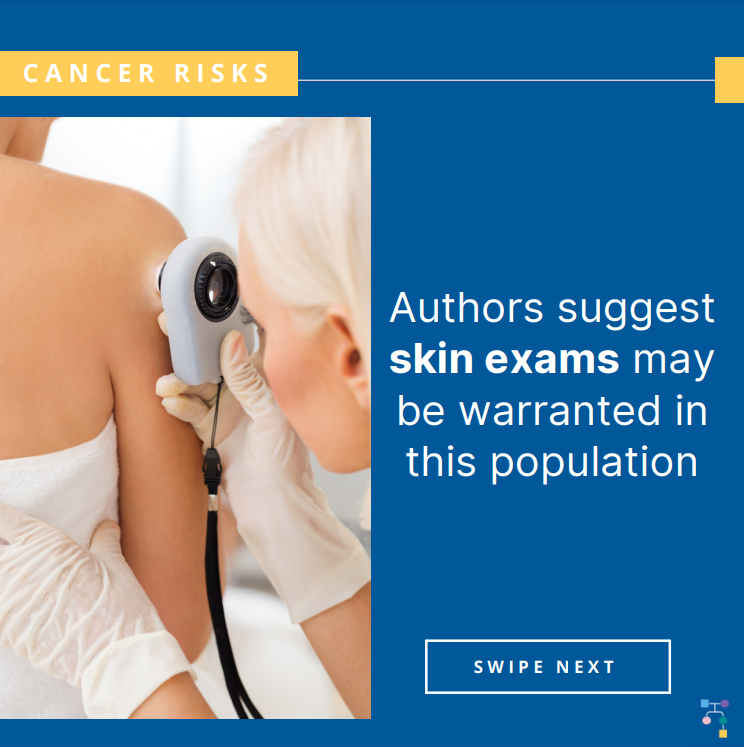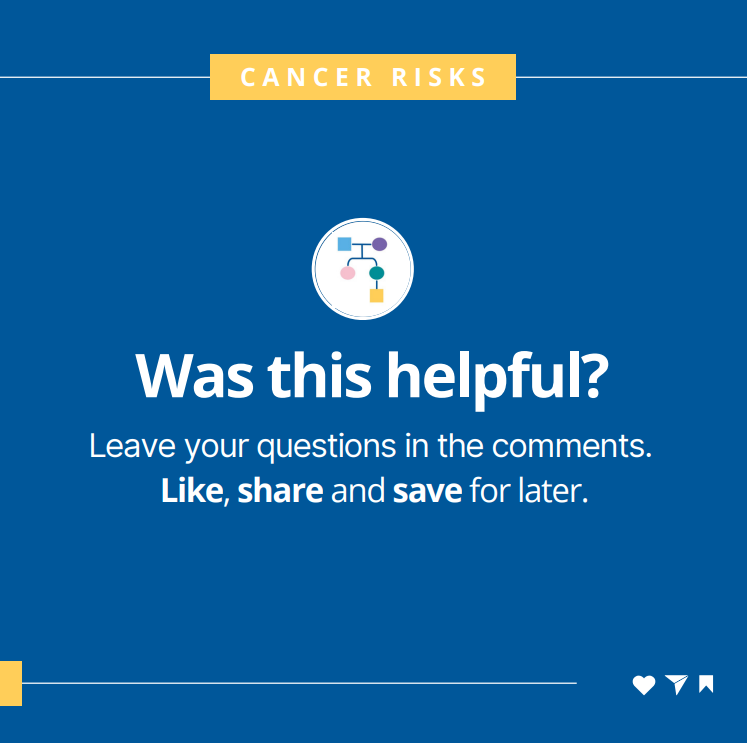 According to a recent study among individuals with Lynch Syndrome:
21% had a history of skin cancer
skin cancer was third most common cancer, after colorectal and endometrial cancer
authors suggest skin exams may be warranted
Use the link in bio to learn more!
Reference: Zhong et al. J Am Acad Dermatol. 2023;S0190-9622(23)00173-1. PMID: 36773823.