A recent study among female BRCA carriers showed risk of breast cancer was not significantly raised through fertility treatment, which is reassuring. There remains a need to further study this question in more detail, for associations with breast cancers across different breast cancer subtypes, including breast cancers that are hormone-related and breast cancers that are hormone receptor-positive.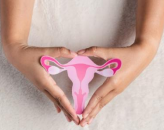 Liu, et al. Front Endocrinol (Lausanne). 2022;13:986477. PMID: 36176466. Social medica post August 7th, 2023. Available
at https://tinyurl.com/post8072023.