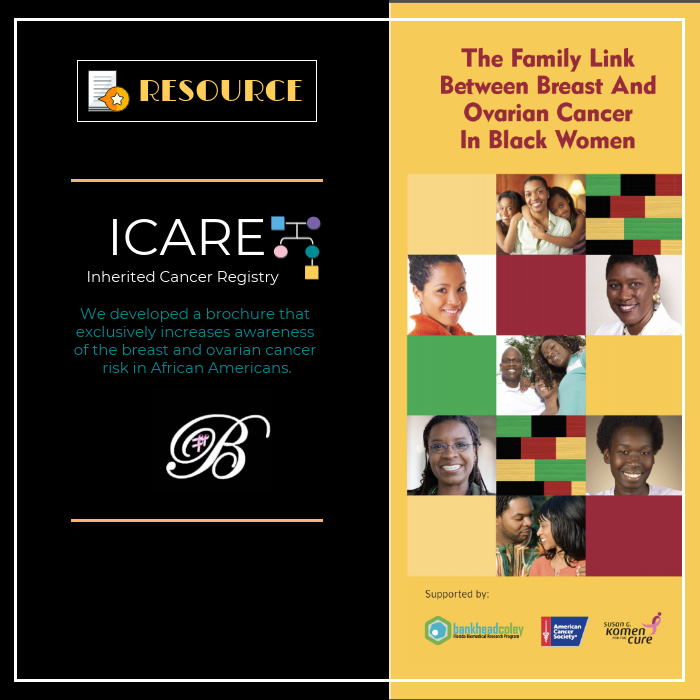 The differences seen in access to healthcare across different racial groups are known as health disparities. To address the gap in awareness, we have pursued efforts to raise awareness about inherited breast cancer among African Americans.
We are excited to introduce you to another invaluable resource, the Breast Cancer Genetics Research and Education for African American Women (BGREAT) initiative. We developed a brochure that exclusively increases awareness of the breast and ovarian cancer risk in African Americans. It was 𝘳𝘦𝘲𝘶𝘦𝘴𝘵𝘦𝘥 and 𝘵𝘦𝘴𝘵𝘦𝘥 by the community and we have disseminated >25,000 copies across the United States!
Feel free to share this incredible resource with anyone who may be interested! Check it out at https://inheritedcancer.net/wp-content/uploads/BGREAT-HBOC-Brochure.pdf.