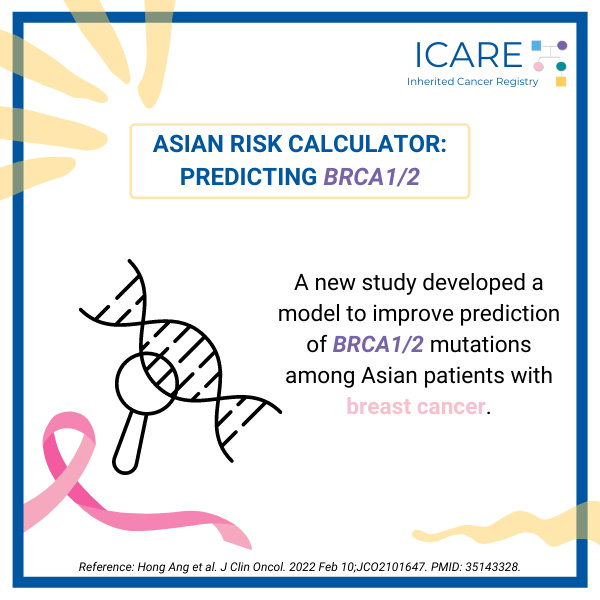 A new study highlights the importance of customizing mutation carrier prediction models in order to improve the accuracy of predicting the likelihood of carrying a BRCA mutation in Asian breast cancer patients.
Read the article for more info!
https://ascopubs.org/doi/abs/10.1200/JCO.21.01647?cid=DM9826&bid=143994923
Reference: Hong Ang et al. J Clin Oncol. 2022 Feb 10;JCO2101647. PMID: 35143328.