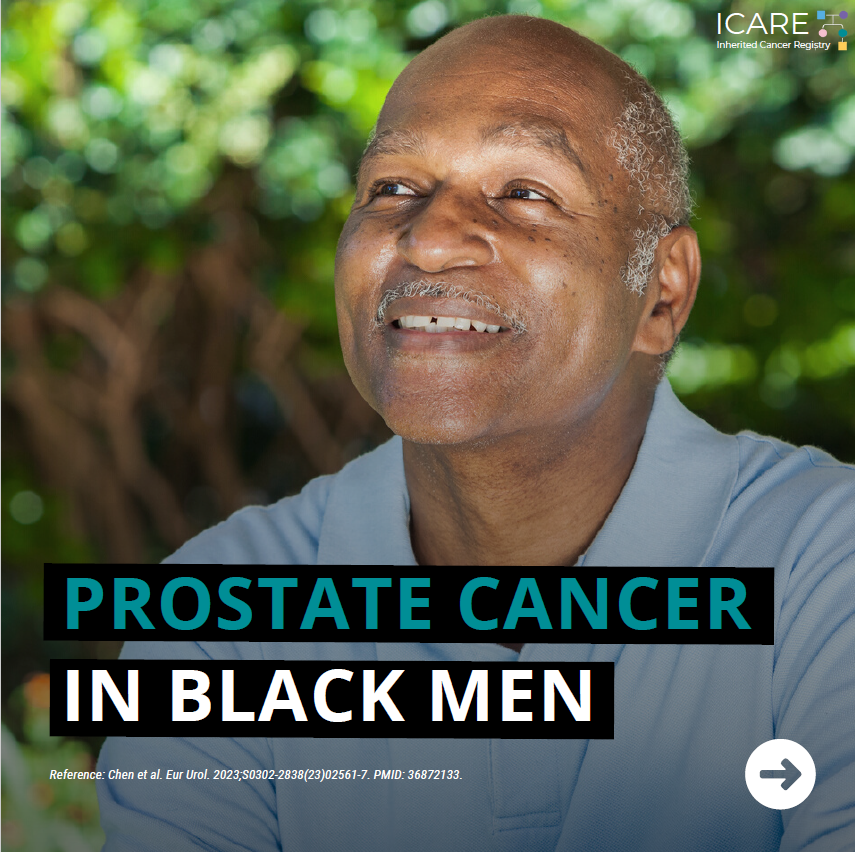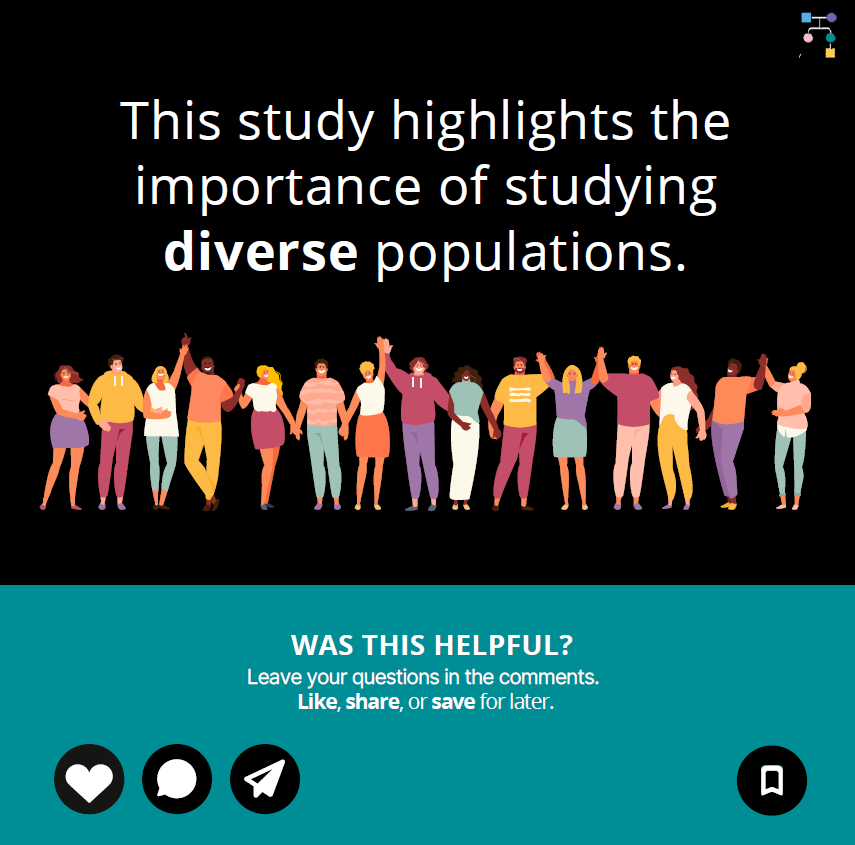 Researchers identified 9 new genetic variants that may increase the risk of developing prostate cancer.
7 of the 9 variants are primarily or exclusively seen in Black patients
These variants are useful to predict risk of AGGRESSIVE prostate cancer
This study highlights the importance of studying diverse populations. Read the full article at the link in our bio!⁠
⁠Reference:
Chen et al. Eur Urol. 2023;S0302-2838(23)02561-7. PMID: 36872133.