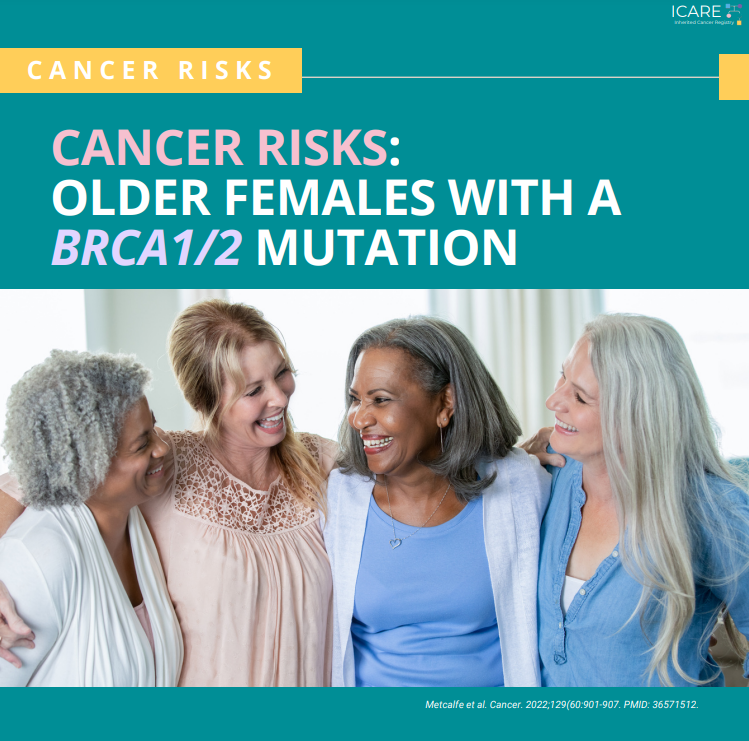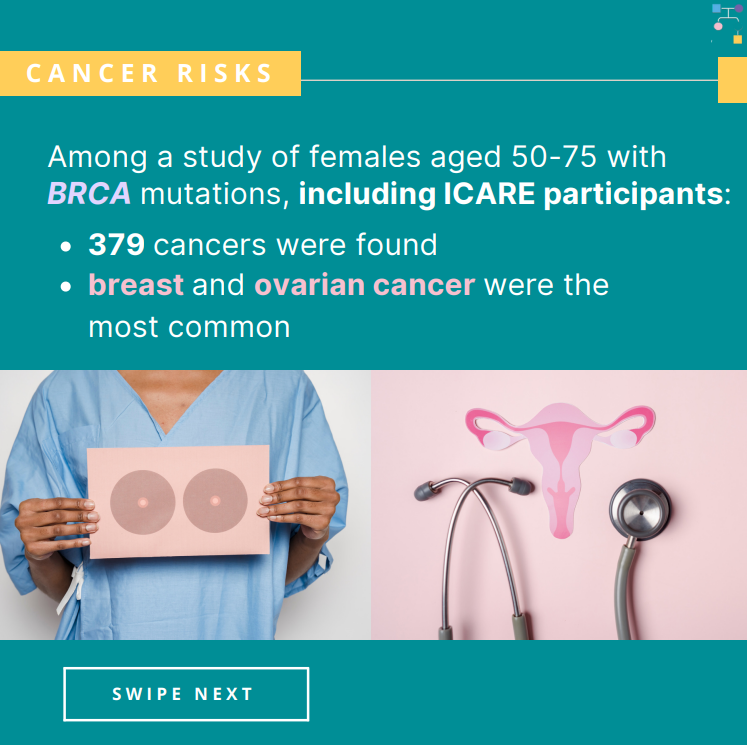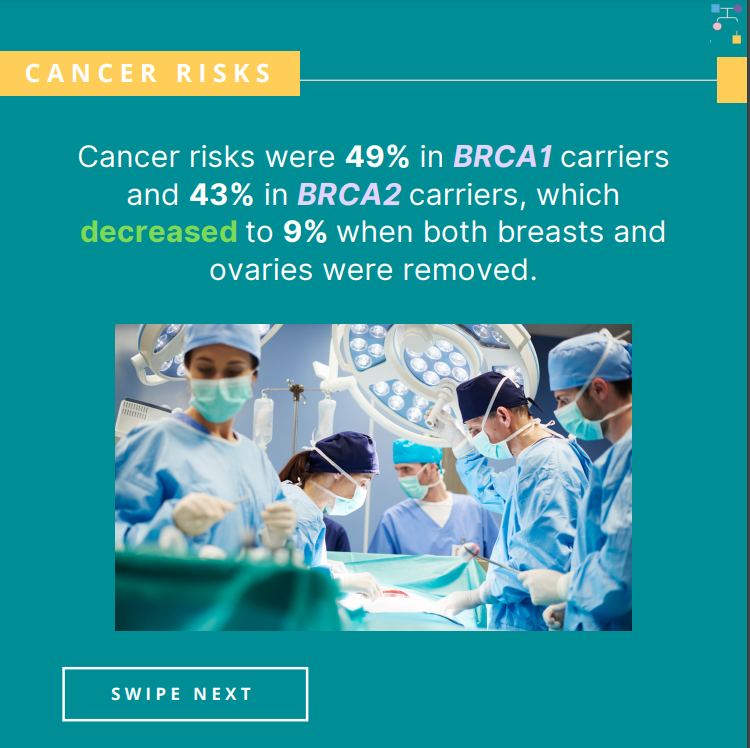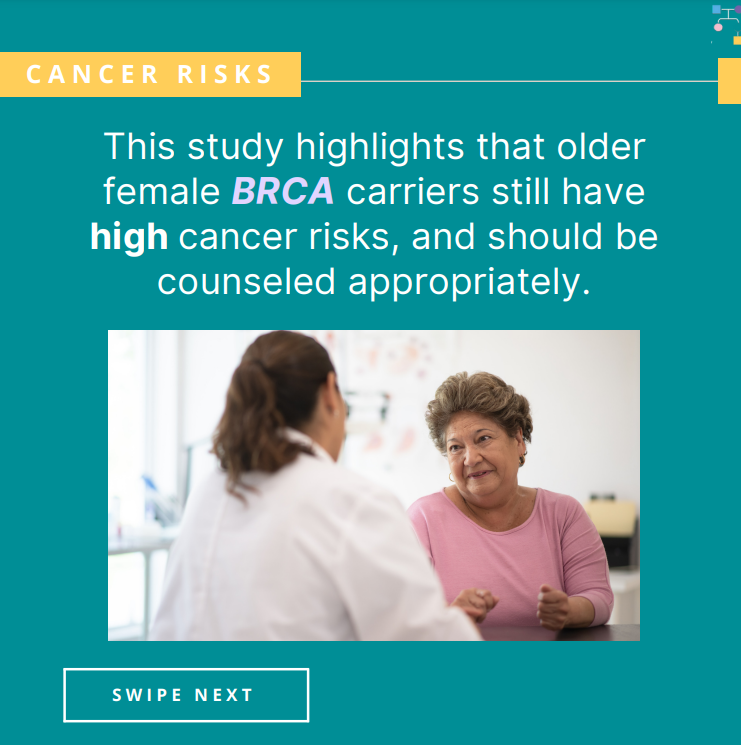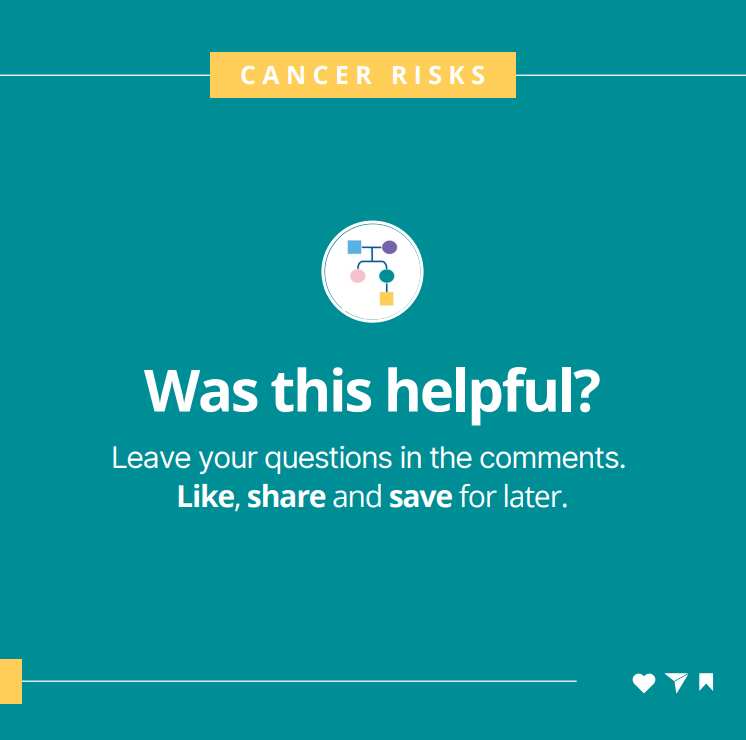 A recent study among over 2200 females (aged 50-75) with BRCA mutations, including ICARE participants, found 379 diagnosed cancers with breast and ovarian cancer being the most common cancers observed. Overall cancer risks were 49% in BRCA1 carriers and 43% in BRCA2 carriers, and cancer risks dropped to 9% among those who had preventative removal of both their breasts and ovaries.
This study highlights that older female BRCA carriers still have high cancer risks, and should be counseled appropriately.
Use the link in our bio to learn more!⁠
Reference:
Metcalfe et al. Cancer. 2022;129(60:901-907. PMID: 36571512.