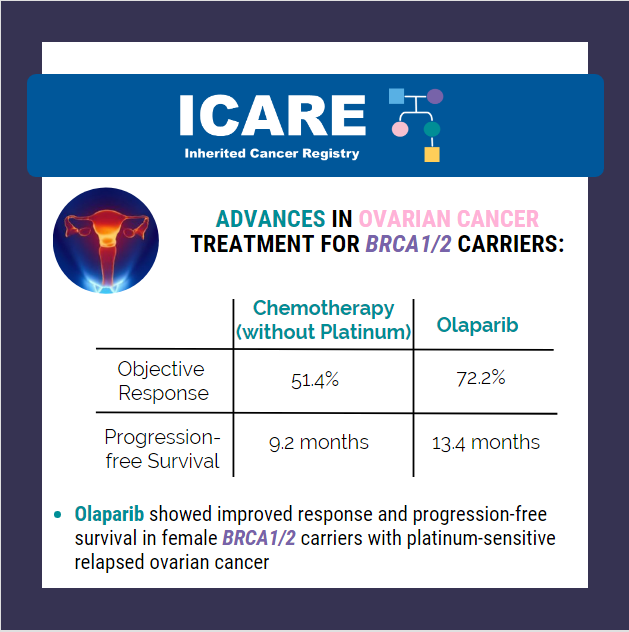 In recognition of World Ovarian Cancer Day, we'd like to share some exciting results from a study of women with ovarian cancer and a BRCA mutation:
In a recent phase III trial, olaparib (PARP inhibitor) showed improved response and progression-free survival compared with chemotherapy (without platinum) in BRCA carriers with platinum-sensitive relapsed ovarian cancer who had received at least two prior lines of platinum-based chemotherapy.
Among patients treated with olaparib, the objective response rate was 72.2% compared to only 51.4% for patients treated with chemotherapy only. Additionally, the median progression-free survival was 13.4 months for the olaparib group compared to 9.2 months for the chemotherapy group.
Link to full article: https://ascopubs.org/doi/full/10.1200/JCO.19.02745