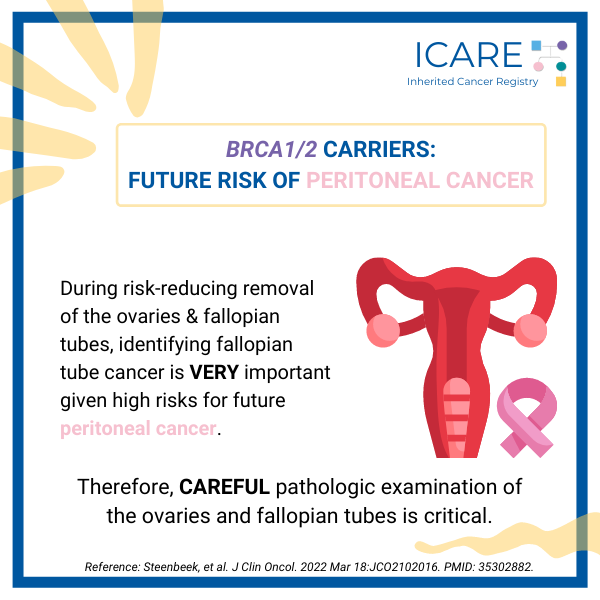 A new study found that among BRCA1/2 carriers, the presence of tubal intraepithelial carcinoma during risk-reducing salpingo-oophorectomy (i.e., preventive surgery to remove the ovaries and fallopian tubes) predicts the risk of later peritoneal cancer. These findings demonstrate:
the importance of timely risk-reducing removal of the ovaries and fallopian tubes
that it is VERY important to have a CAREFUL pathologic examination of the ovaries and fallopian tubes in order to detect cancer
the gaps in knowledge as to how to best treat patients with isolated serous tubal intraepithelial carcinoma
Check out the full article to learn more at 👇
https://pubmed.ncbi.nlm.nih.gov/35302882/
Reference: Steenbeek, et al. J Clin Oncol. 2022 Mar 18:JCO2102016. doi: 10.1200/JCO.21.02016. PMID: 35302882.