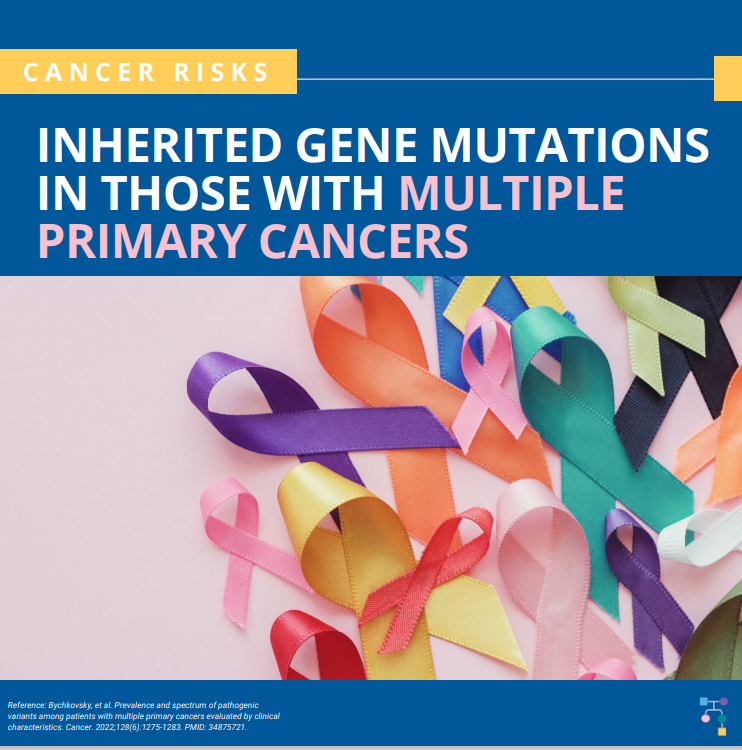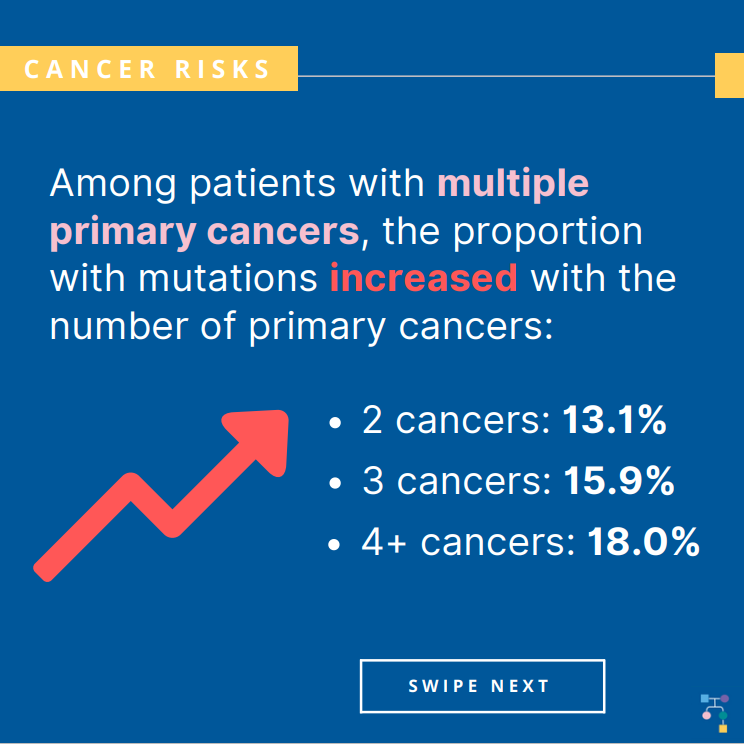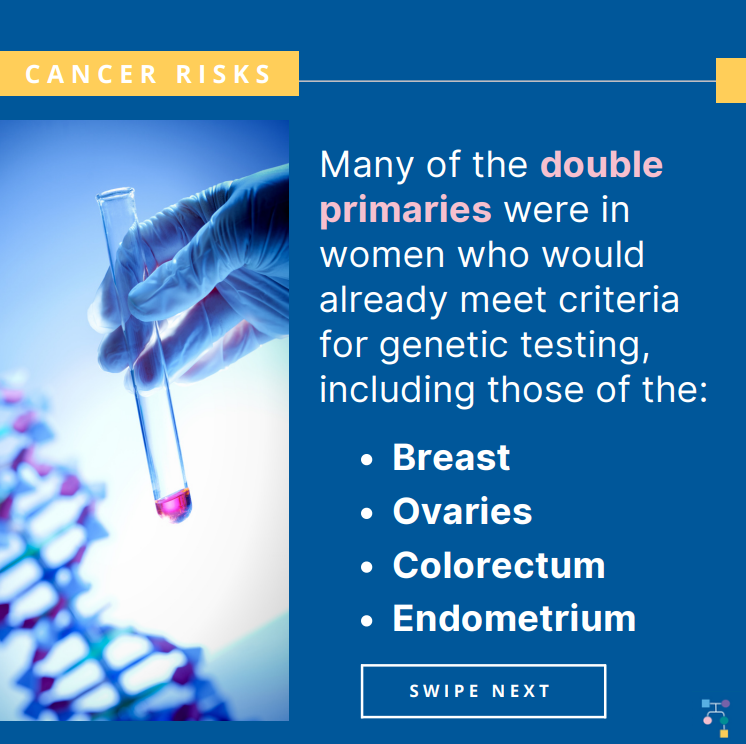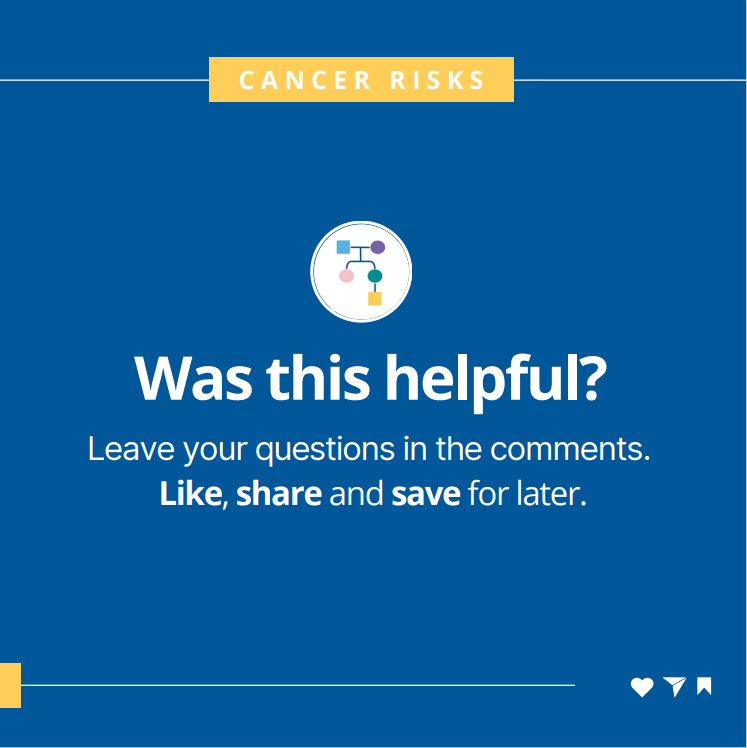 Among patients with multiple primary cancers, the proportion with inherited cancer gene mutations increased with the number of primary cancers:
• 2 cancers: 13.1%
• 3 cancers: 15.9%
• 4+ cancers: 18.0%
Many of the double primaries, such as those of the breast, ovary, colorectum, and endometrium, occurred in women who would already be eligible for genetic testing. Use the link in bio to learn more!
Reference: Bychkovsky, et al. Cancer. 2022;128(6):1275-1283. PMID: 34875721.