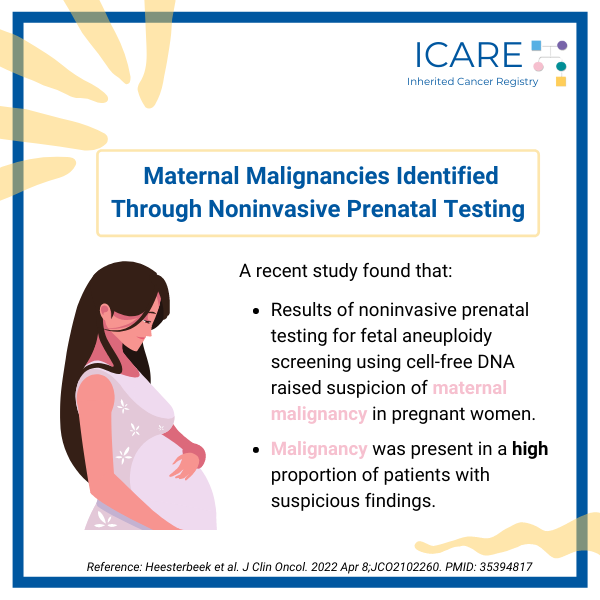 A new study found that results of noninvasive prenatal testing for fetal aneuploidy screening using cell-free DNA derived from maternal plasma raised suspicion of maternal malignancy in a small proportion of pregnant women. However, among those with suspicious findings, the risk of a confirmed malignancy was quite high.
Check out the full article at
https://ascopubs.org/doi/full/10.1200/JCO.21.02260
Reference: Heesterbeek et al. J Clin Oncol. 2022 Apr 8;JCO2102260. PMID: 35394817.