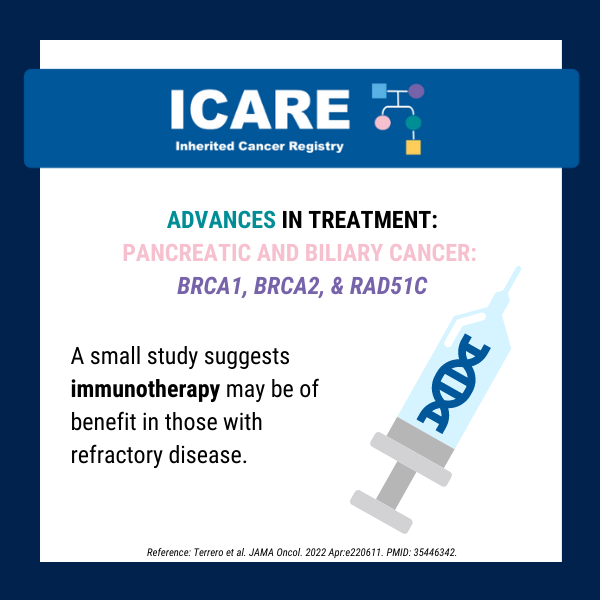 A recent small study suggests that immunotherapy may be beneficial for patients with refractory pancreatic or biliary cancer who have inherited homologous recombination deficiency (HRD) genes, BRCA1, BRCA2, and RAD51C.
Check out the full article to learn more at 👇
https://jamanetwork.com/journals/jamaoncology/article-abstract/2791557
Reference: Terrero et al. JAMA Oncol. 2022 Apr:e220611. doi:10.1001/jamaoncol.2022.0611. PMID: 35446342.