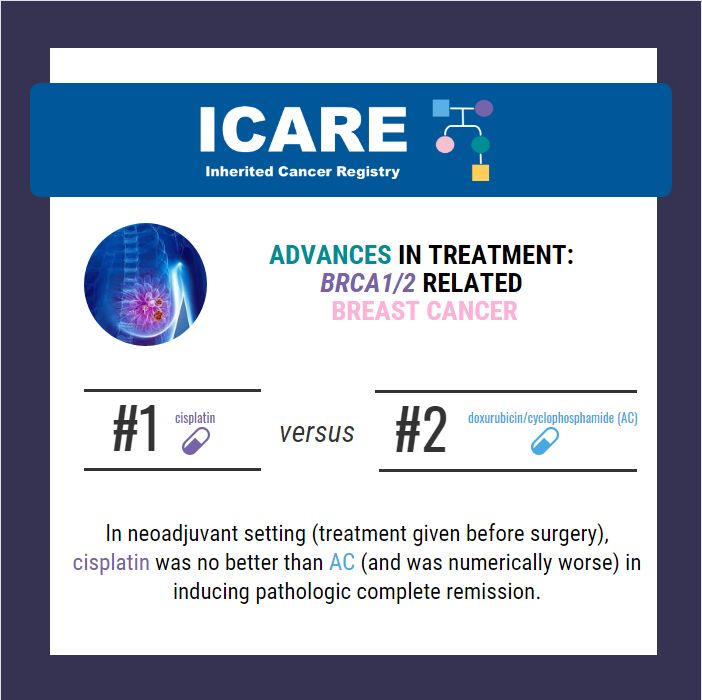 Through a randomized phase 2 study (called the INFORM trial) among BRCA1/2 carriers with breast cancer, cisplatin was no better in inducing pathologic complete remission compared to AC. The pathologic complete remission rate was 18% for cisplatin and 26% for AC. Cisplatin is not better than other chemotherapy for induction therapy for breast cancers in BRCA1/2 mutation carriers.
This study corrects data from prior studies, some of which were observational studies prone to bias. Specifically, results from this trial provides new information which suggests less efficacy of platinum-based therapies than previously thought. This information should be considered when choosing the best treatment for these women.
Check out original article at https://ascopubs.org/doi/pdf/10.1200/JCO.19.03292.
Check out ASCO's commentary at: https://www.ascopost.com/issues/february-25-2020/neoadjuvant-cisplatin-for-brca-mutation-carriers-pruning-the-dead-branches/