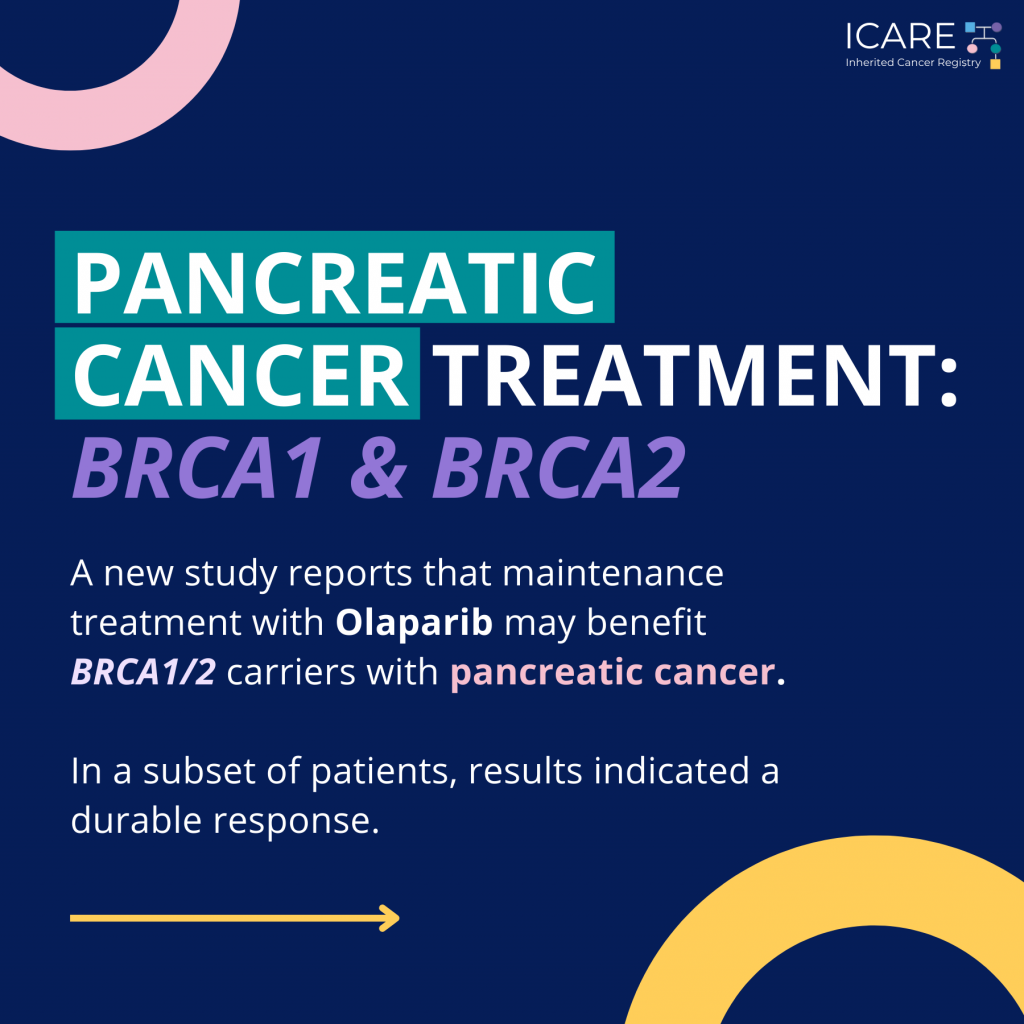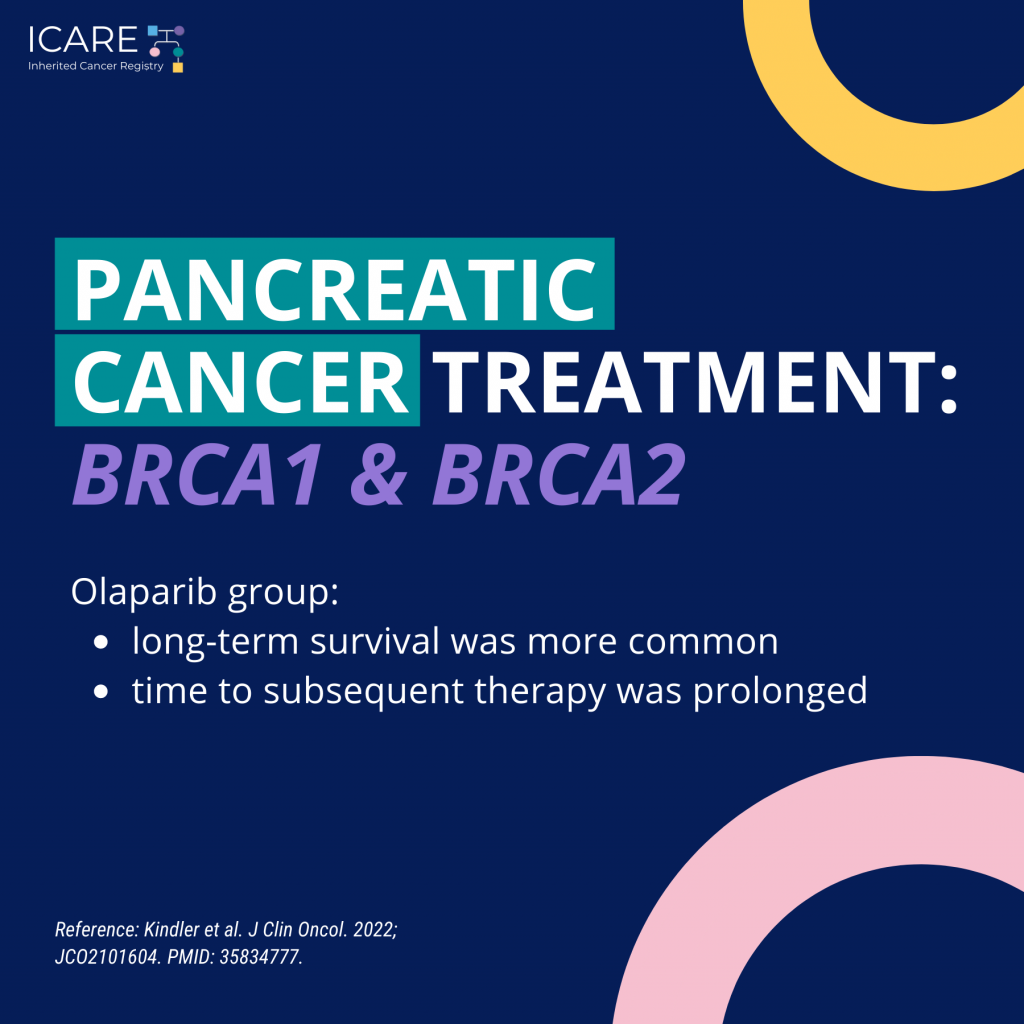 A new study reports that maintenance treatment with Olaparib may benefit BRCA1/2 carriers with pancreatic cancer. These findings demonstrated:⁠
long-term survival was more common
time to subsequent therapy was prolonged
Read the full article at the link in our bio for more info! 🔗⁠
⁠
Reference: Kindler et al. J Clin Oncol. 2022; JCO2101604. PMID: 35834777.