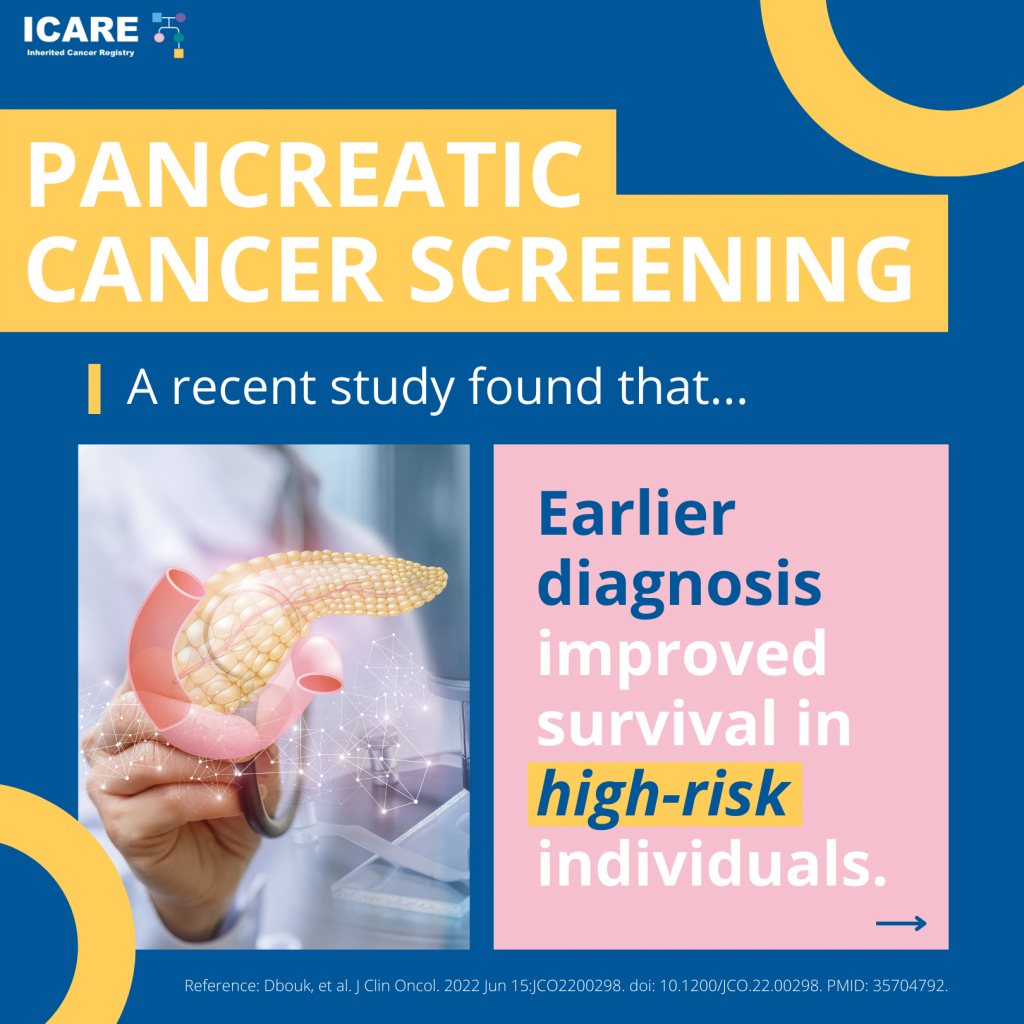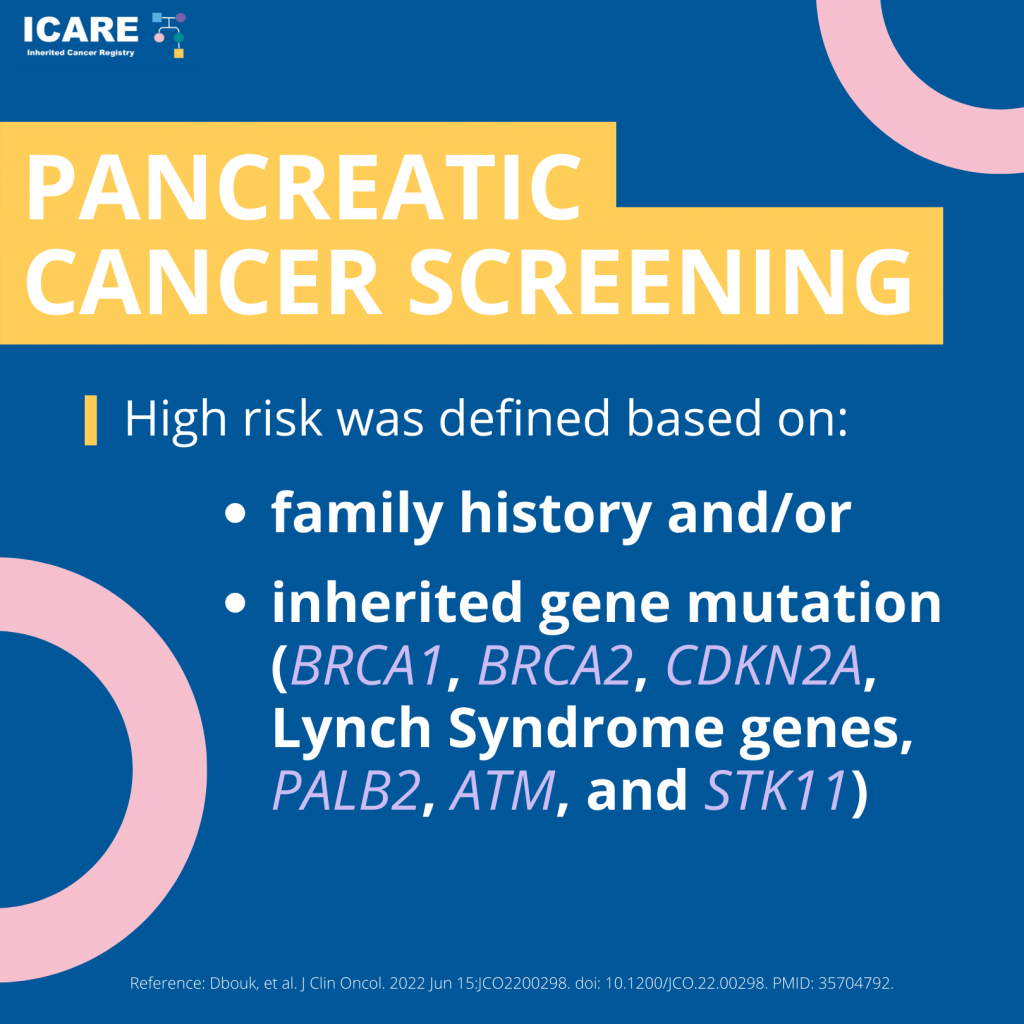 A recent study found that earlier diagnosis improved survival in people at high risk of pancreatic cancer.
High risk was defined based on:
family history and/or
inherited gene mutation (BRCA1, BRCA2, CDKN2A, Lynch Syndrome genes, PALB2, ATM, and STK11)
Read the article at the link in our bio! 🔗⁠
Reference: Dbouk, et al. J Clin Oncol. 2022 Jun 15:JCO2200298. doi: 10.1200/JCO.22.00298. PMID: 35704792.