I was aware from a very young age that breast cancer was part of our family. I knew that my great-grandmother (whom I never met) had breast cancer and my grandmother was diagnosed in her 50's. While I didn't grow up being afraid of the disease, I was far more aware of it than were any of my friends. My mom was diagnosed with a uterine sarcoma in her mid-40's and breast cancer at age 48, and again at age 54. She underwent a few grueling surgeries, but was spared chemotherapy and radiation. She also had her ovaries removed prophylactically, years before it was considered a "viable" option. My grandmother died in her 70's from complications of ovarian cancer, and my mom lived until she was 81 when she succumbed to Alzheimer's disease.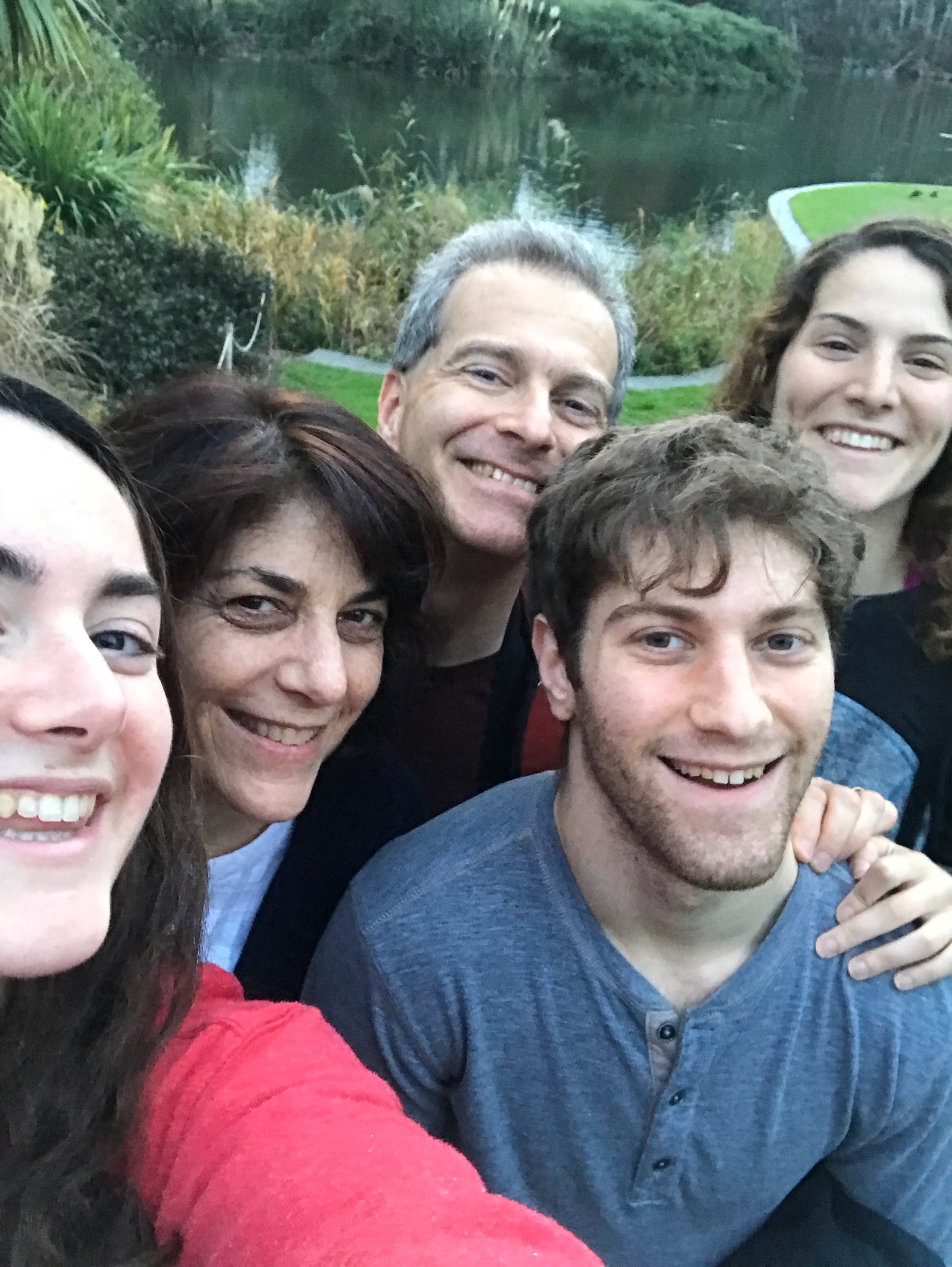 When I learned about genetic testing for the BRCA genes in spring of 2000, my mother and I had testing through Vanderbilt's genetic counseling program and learned we were both BRCA2 positive; my two sisters tested negative. After much research—I met with numerous oncologists, surgeons, and plastic surgeons, and learned everything I could about possible insurance ramifications to any decisions I might make—I decided to have a complete hysterectomy and a prophylactic bilateral mastectomy with reconstruction.
During this time, I turned to FORCE (Facing Our Risk of Cancer Empowered) for much of my research and critical emotional support. My family was extremely supportive; my husband was "all in" despite having no prior experience with cancer. I felt lucky to have three healthy children (ages 3, 6, and 9 at the time) and was ready to undergo these surgeries to lower my cancer risks. The surgeries didn't scare me because I had watched my mother successfully undergo tough surgeries. Primarily, I was afraid of the unknown.
It's been 17 years since then, and I have no regrets. I'm eternally grateful for the research dedicated to hereditary cancers, the familial support I received, and the peace of mind my surgeries brought. I participate in ICARE and other related activities in hopes that continued research will positively impact all of us with hereditary cancers, and especially my three children who are now young adults. From my mom, I gleaned two thoughts I hope I've passed on to my children: live every day to the fullest; and knowledge is power. Because of my mother's legacy and willingness to tackle this very tough issue, my kids are armed with information they can use as they grapple with difficult decisions in the years ahead.
―ICARE Participant, Patricia Blumenthal