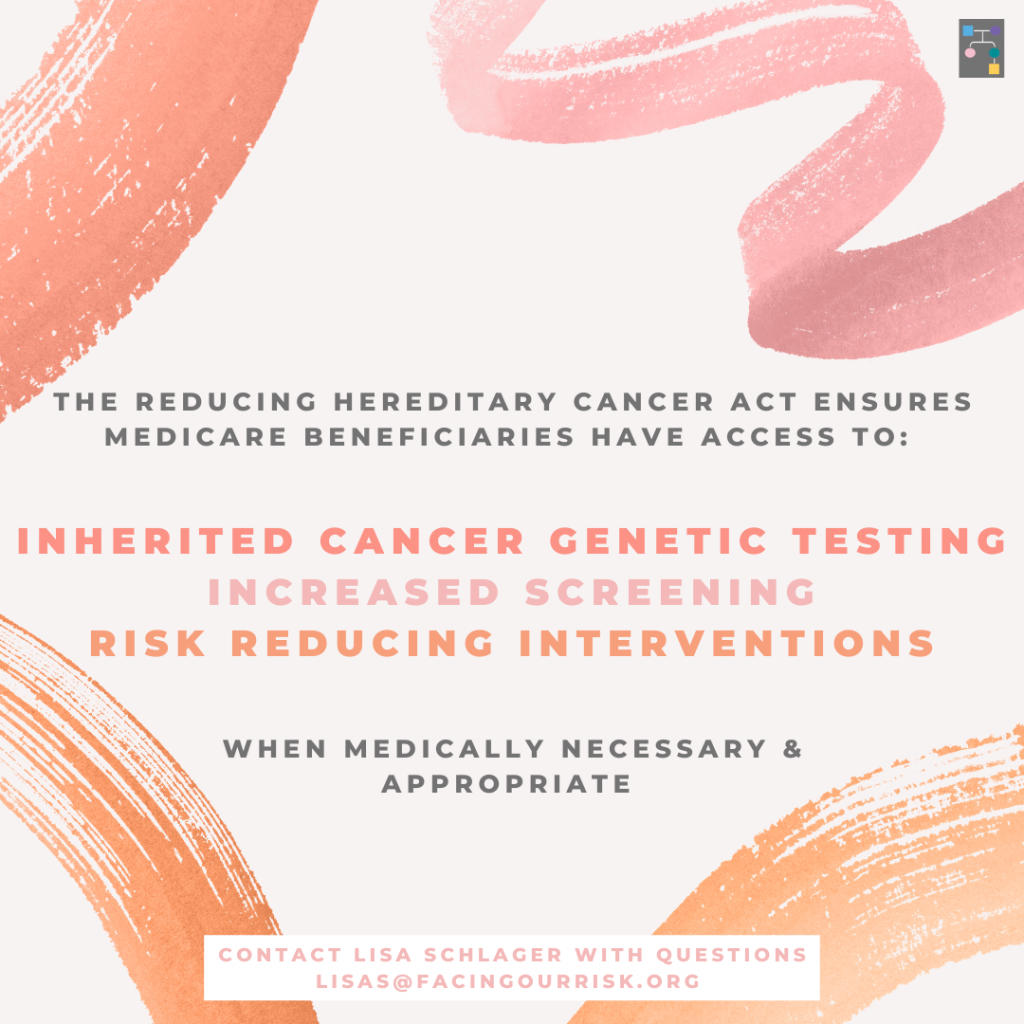 The 𝙍𝙚𝙙𝙪𝙘𝙞𝙣𝙜 𝙃𝙚𝙧𝙚𝙙𝙞𝙩𝙖𝙧𝙮 𝘾𝙖𝙣𝙘𝙚𝙧 𝘼𝙘𝙩 is being proposed to ensure Medicare beneficiaries have access to inherited cancer genetic testing, increased screening, and risk-reducing procedures, when medically necessary & appropriate.
Under current Medicare guidelines, only those with "signs, symptoms, complaints, or personal histories of disease" meet the criteria for medical services coverage. Genetic testing is only covered for those already diagnosed with cancer, regardless of family history. If someone without cancer has an inherited mutation that increases cancer risk (e.g. 𝘉𝘙𝘊𝘈) they cannot access recommended high-risk cancer screenings or risk-reducing procedures.
In recent years, Congress passed legislation allowing coverage of certain cancer screenings for the "average risk" population. Meanwhile, those at high risk struggle to afford recommended screenings & procedures-or forgo them altogether. This exacerbates health disparities and ignores the value of cancer prevention & early detection.