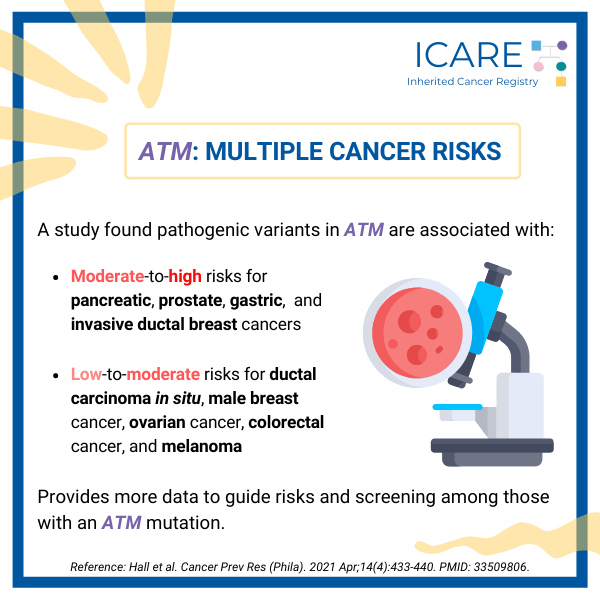 A recent study found that pathogenic variants in the Ataxia Telangiectasia Mutated (ATM) gene are associated with multiple cancers. Specifically, moderate-to-high risks for pancreatic, prostate, gastric, and invasive ductal breast cancers, and low-to-moderate risks for ductal carcinoma in situ, male breast cancer, ovarian cancer, colorectal cancer, and melanoma.
This provides more data to guide risks and screening among those with an ATM mutation.
Check out the full article at 👇
https://www.ncbi.nlm.nih.gov/pmc/articles/PMC8026745/
Reference: Hall et al. Cancer Prev Res (Phila). 2021 Apr;14(4):433-440. PMID: 33509806.